Russian airlines face new aircraft repair issues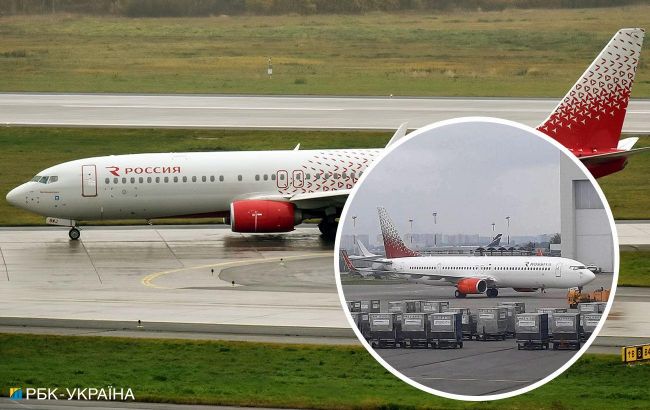 Rossiya airline (Photo: RBC-Ukraine collage)
Russian airlines continue to feel the consequences of Western sanctions due to Russia's invasion of Ukraine. The ban on supplying spare parts and repairing aircraft has even affected aviation paint.
Now carriers have to wait several months for the delivery of materials, and distinctive markings are applied using stickers, according to avianews.com.
The sanctions imposed by the US and the EU against Russian aviation prohibit servicing and supplying spare parts for Western-made aircraft operated by Russian airlines. Despite establishing supply schemes for certain components through third countries, the shortage remains unaddressed. This includes special paint for aircraft.
"Airlines have to wait for paint for 3-4 months. In Russia, efforts are being made to replace it with domestically produced paint, but the process is not fast," reports a specialized Russian Telegram channel.
Photos of a Boeing 737-900ER aircraft belonging to the Russian airline Rossiya, a subsidiary of Aeroflot, have been published online. The aircraft clearly shows that a full livery could not be applied, and stickers with the carrier's identifying marks were affixed to the fuselage.
This concerns two aircraft recently acquired by Aeroflot from a Russian leasing company. Previously, these aircraft were operated by the Indonesian low-cost carrier Lion Air.
For the next few months, the planes will continue to fly in this condition until Aeroflot acquires the necessary paint.
It should be noted that there have been reports of navigation failures in Russian aircraft recently.