Russia seeks to support its Ombudswoman reputation amid mass deportation of Ukrainian children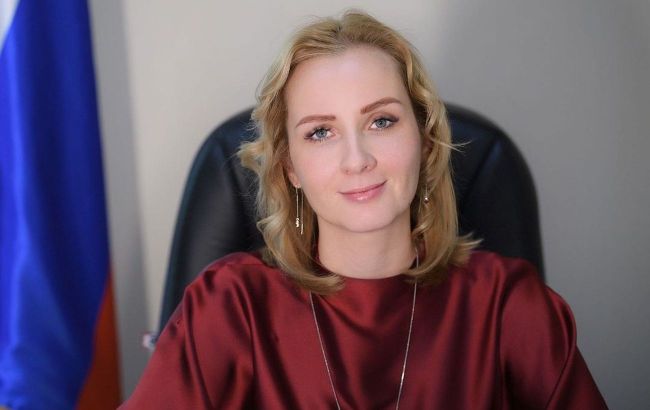 Maria Lvova-Belova (instagram.com/marialvovabelova)
Russians plan to carry out a series of media events to support the reputation of Putin's Commissioner for Children's Rights Maria Lvova-Belova, according to the National Resistance Center.
"On October 16, Moscow propagandists want to hold a briefing for foreign journalists, the purpose of which is to try to justify the kidnapping of Ukrainian children from the temporarily occupied territories," the statement reads.
The main purpose is to maintain the image of Putin's Commissioner for Children's Rights Maria Lvova-Belova, the center reports.
The Russians plan to mobilize financial and organizational resources for an information campaign aimed at European states. They intend to produce a series of propaganda materials.
The National Resistance Center urges foreign journalists not to fall victim to the Russian propaganda machine and to always check the information relayed by Russian officials and fake journalists.
Maria Lvova-Belova
In March, the International Criminal Court issued an arrest warrant for Russian dictator Vladimir Putin and Lvova-Belova.
She later responded, stating that the international community "evaluated her work in helping children."
Afterward, the United Kingdom blocked the appearance of Lvova-Belova at an informal meeting of the United Nations Security Council.