Russia's losses in Ukraine as of September 25: 420 troops and 27 artillery systems eliminated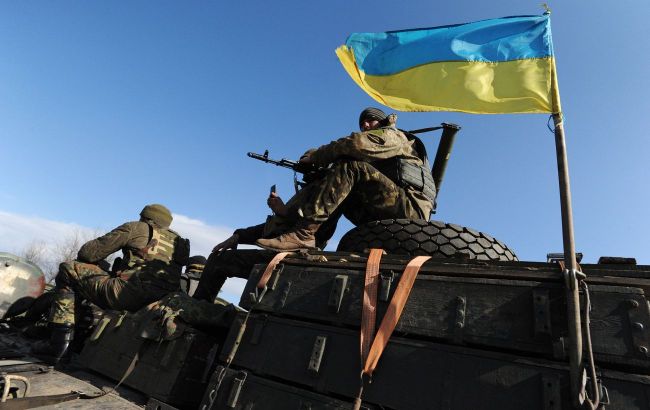 The General Staff of the Armed Forces of Ukraine updated data on Russian losses in Ukraine as of September 25 (Getty Images)
Russia's losses in the war in Ukraine as of Monday morning, September 25, amounted to 420 occupiers, with the total number of losses in the Russian army since the beginning of the invasion reaching 276,270 soldiers. Additionally, the Ukrainian Armed Forces destroyed 27 artillery systems and 7 drones, according to the General Staff of the Ukrainian Armed Forces.
Russian overall combat losses from February 24, 2022 to September 25, 2023 are estimated as follows:
Personnel: approximately 276,270 (+420) individuals eliminated,
Tanks: 4,667 (+5) units,
Armored fighting vehicles: 8,927 (+13) units,
Artillery systems: 6,260 (+27) units,
MLRS: 7,791 (+2) units,
Anti-aircraft missile systems: 533 (+2) units,
Aircraft: 315 units,
Helicopters: 316 units,
Tactical UAVs: 4,895 (+7) units,
Cruise missiles: 1,518 units,
Ships/boats: 20 units,
Submarines: 1 unit,
Motor vehicles and tankers: 8,746 (+12) units,
Specialized equipment: 918 (+4) units.
Frontline situation
According to the General Staff's data on Monday morning, September 25, the Ukrainian Armed Forces repelled enemy attacks in the vicinity of the settlement of Robotyne in the Zaporizhzhia region and continue to consolidate their positions on the occupied frontlines. There were over 32 combat clashes over the past day only.
In particular, as reported by the Institute for the Study of War, the Ukrainian Armed Forces forced the Russians to retreat near Klishchiivka, while the occupiers, in turn, utilized the ceasefire along the border of the Donetsk and Zaporizhzhia regions to bolster their defenses.