Russia's losses in Ukraine as of October 21: 790 troops and 55 armored vehicles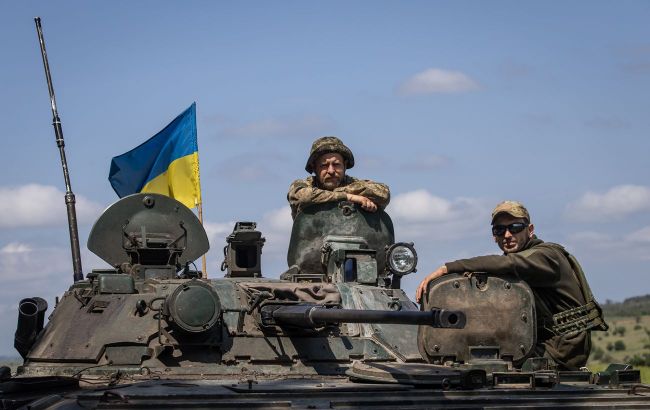 General Staff updates data on Russian losses in Ukraine (Getty Images)
Russia's losses in the war in Ukraine as of Saturday, October 21, have reached 790 occupiers, with a total of 292,850 military casualties in the Russian army since the beginning of the invasion. Additionally, the Ukrainian Armed Forces have destroyed 5 artillery systems and 55 armored vehicles, according to the Ukrainian General Staff.
The overall Russian combat losses from February 24, 2022 to October 21, 2023 are estimated as follows:
Personnel: Approximately 292,850 (up by 790).
Tanks: 5,063 (an increase of 16).
Armored combat vehicles: 9,612 (up by 55).
Artillery systems: 7,017 (an increase of 5).
Multiple launch rocket systems: 822.
Anti-aircraft missile systems: 548.
Aircraft: 320.
Helicopters: 324.
Tactical UAVs: 5,330 (up by 4).
Cruise missiles: 1,535.
Ships/boats: 20.
Submarines: 1.
Vehicles and tankers: 9,391 (up by 21).
Special equipment: 990 (up by 5).
Frontline situation
According to the General Staff, on the Mariupol front, Ukrainian forces have repelled approximately 20 enemy attacks and successfully targeted the adversary's electronic warfare station.
Furthermore, as reported by the Institute of War Studies, Ukrainian Armed Forces have damaged or destroyed nearly 50 Russian tanks and over 100 armored vehicles during a day of fighting near Avdiivka. Ukrainian forces also struck a Russian thermobaric artillery system TOS-1 near Avdiivka.
Ukrainian troops have successfully repelled Russian attacks near Zolota Nyva, Staromykhailivka, Rivne, and Poltavka.
Additionally, Ukrainian forces are conducting larger-than-usual ground operations on the left bank of the Kherson region, particularly in the village of Krynky.