Russia offended by Japan's aid to Ukraine summons ambassador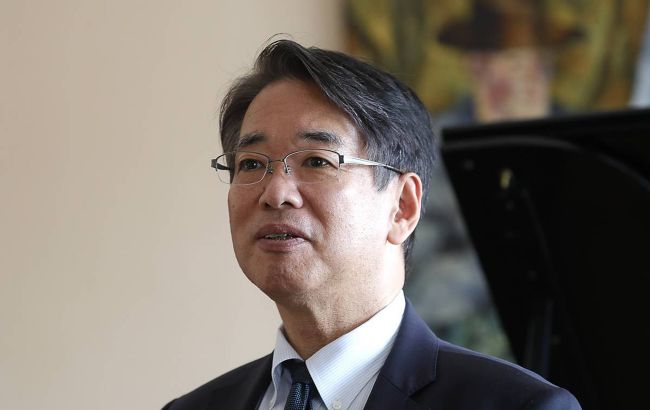 Photo: Japanese Ambassador Toehisa Kodzuki (Russian media)
Russia has got offended by Japan's assistance to Ukraine in its fight against the occupiers. As a result, the Russian Ministry of Foreign Affairs called the Japanese Ambassador, Toehisa Kodzuki, to express their dissatisfaction.
Russia accused Japan of supplying weapons to Ukraine, allegedly used in attacks on Russian border regions, citing a statement from the Russian Ministry of Foreign Affairs.
"The administration of Prime Minister Kishida should be prepared to share responsibility for the loss of civilian lives, including in border regions of Russia, as a result of the criminal actions of Ukrainian terrorists actively utilizing military equipment provided by Kyiv," the Russians stated.
The Russian Ministry of Foreign Affairs warned Japan that its assistance to Ukraine is pushing bilateral relations into a dangerous impasse.
In what ways does Japan help Ukraine?
Since the beginning of the full-scale invasion, Japan has condemned Russian aggression against Ukraine but has not provided weapons. Instead, Japan has offered humanitarian assistance and supported economic sanctions.
In March 2023, the Japanese parliament discussed providing Ukraine with military aid, and Defense Minister Oleksii Reznikov requested equipment from Japan to counter Russian drones.
The Japanese Prime Minister recently announced that his country would donate one hundred trucks and rations to the Ukrainian Armed Forces.
Additionally, Ukrainian President Volodymyr Zelenskyy and Japanese Prime Minister Fumio Kishida discussed providing humanitarian aid to address the consequences of the Russian-triggered explosion at the Kakhovska Hydroelectric Power Plant.