Russia-North Korea military aid exchange could lead to further countries' isolation: Harris warns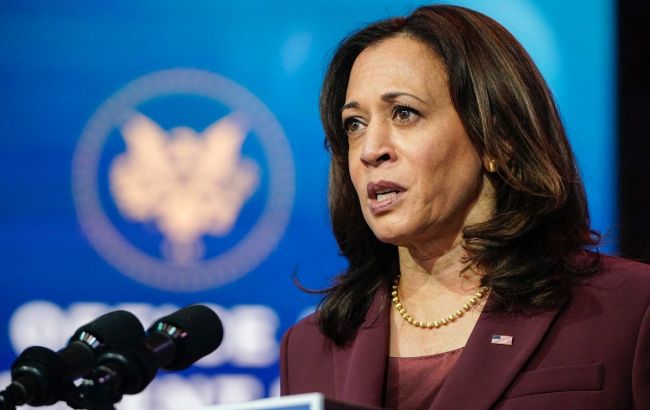 U.S. Vice President Kamala Harris (Photo: Getty Images)
An exchange of military support between North Korea and Russia for use in the war against Ukraine would be a "huge mistake," according to Vice President of the United States Kamala Harris, reported by Reuters.
According to her, it would be a sign of desperation for Russia to seek assistance from the stubborn North Korea, and this would lead to further isolation of both countries.
"I think it would be a huge mistake. The idea that they would be supplying ammunition to that end, is -- would be a huge mistake. I also believe very strongly that for both Russia and North Korea, this will further isolate them," Harris stated.
At the same time, the U.S. Vice President notes that Russia is in a state of great desperation.
"It is very clear that Russia has -- clearly they're very desperate. They have already experienced a strategic failure. Just think about it, at the beginning of it all, year and a half ago, the pundits were saying that this would be over in days. Well, the Ukrainians are still fighting," Harris said.
Cooperation between Russia and North Korea
North Korea openly supports Russian aggression against Ukraine and, according to U.S. information, has been supplying ammunition to the Wagner Group mercenaries linked to Russia since the beginning of the year.
In recent days, U.S. officials have been warning that negotiations on arms supplies between Russia and North Korea are actively advancing, and in one report, it is stated that Kim Jong-un plans to visit Russia this month to meet with President Vladimir Putin and discuss the issue of supplying Moscow with weapons for its military operations.
Recently, U.S. Secretary of State Antony Blinken announced that additional sanctions would be imposed on North Korea or any other country that supplies weapons to the Russians.
At the same time, White House National Security Advisor Jake Sullivan warned Kim Jong-un that North Korea would pay a price for supplying weapons from Russia for use in Ukraine.