Russia fails to hold the line: Ukrainian military in Bakhmut starts offense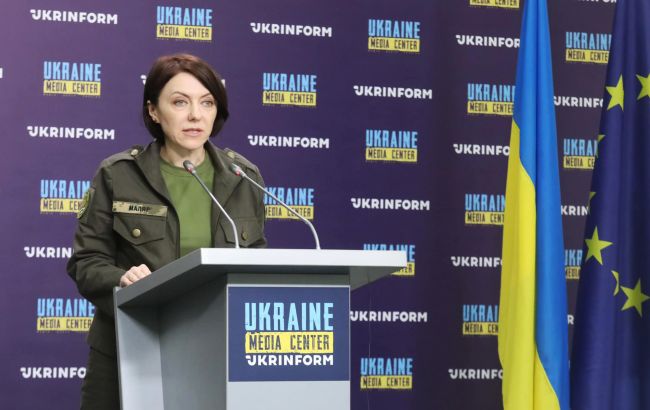 Photo: Deputy Minister of Defense Hanna Maliar (Facebook com)
The situation is challenging in all frontline areas, and the Russian military is reinforcing reserves along the Bakhmut direction and attempting to hold captured positions there, said Hanna Maliar, Deputy Minister of Defense, on her Telegram.

The situation in the East
Russian forces continue concentrating their primary efforts along Bakhmut, Avdiivka, Maryinka, and Lyman directions, where occupiers conduct airstrikes and carry out artillery and mortar shelling across all fronts.
The aggressor's attempts to bring up reserves and hold the captured positions in the Bakhmut sector are failing as Ukrainian troops repel the attacks.
Ukrainian soldiers are engaged in active combat operations in multiple sectors of the Bakhmut direction.
The situation in the South
In Zaporizhzhia area, the occupants are conducting defensive actions. The positional fighting continues there.
What precedes this
On June 7, Maliar announced that Ukrainian forces in the Bakhmut direction had turned from defense to offense, advancing up to 1,100 meters.
The 3d Assault Brigade reported the progress of 1.8 kilometers along the front line and 1.2 kilometers into enemy territory.
Furthermore, yesterday, Maliar mentioned that battles were taking place for the frontline settlement of Velyka Novosilka in the Donetsk region.
Meanwhile, ISW analysts reported that Ukrainian troops continued counter-offensive operations near Bakhmut while occupiers are retreating from flooded positions after the Kakhovka hydroelectric power plant demolition.