Russia deploys Bal system near Ukrainian border amid missile shortage, Air Force explains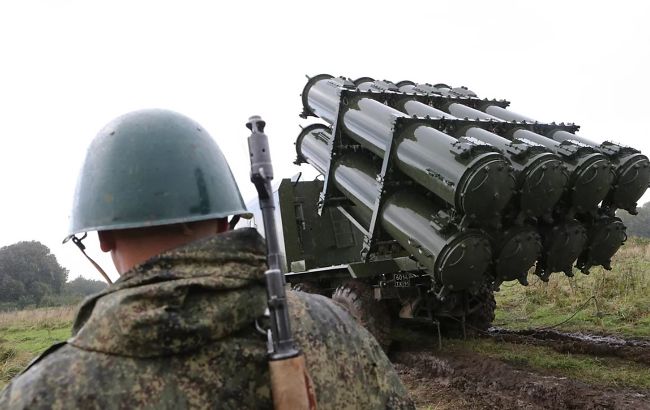 Bal missile complex (Russian media)
Russians recently deployed the Bal missile complex near the Ukrainian borders, it uses the anti-ship missile X-35. The relocation to the Bryansk region bordering Ukraine indicates a shortage of high-precision missiles, as the Spokesperson of the Air Forces Command of the Armed Forces of Ukraine Yurii Ihnat said to Ukrainian TV.
"Apparently, if launches had taken place, it would have been known by now. Currently, we have this threat, hence we need to react to these threats. I believe that the high military command already has options for countering this threat," Ihnat said.
According to him, this complex is not the only one the enemy possesses. Today, Russians are using all available forces and means to attack Ukrainian troops' positions. Primarily, they are conducting aerial reconnaissance missions along the entire demarcation line in Donetsk and Luhansk regions, as well as the whole front line.
"A lot of drones are monitoring the movement of our troops. The enemy constantly employs strike aircraft. SU-35 aircraft is used primarily to launch strikes with guided bombs," he said.
Ihnat added that the Russians are using different types of armaments. Specifically, the Bal complex is designed to destroy ships. "Primarily, this indicates that the enemy has a certain shortage of missiles, such as Kalibr, X-101, X-555, Iskander, and Kinzhal. The Bal complex can be used as an alternative or replacement for high-precision and long-range weapons," he said.
Tonight drone attack
During tonight's massive attack on Ukraine, Russian forces launched 35 kamikaze drones, 32 were successfully intercepted by Ukrainian air defense systems.
According to Ihnat, the enemy employs a tactic of confusing air defense by launching attacks in different areas to detect anti-aircraft systems. The attacks took place in the north and south, including the Bryansk region and along the eastern coast of the Azov Sea.