Russia claims 'assassination attempt' on the 'head' of occupied Crimea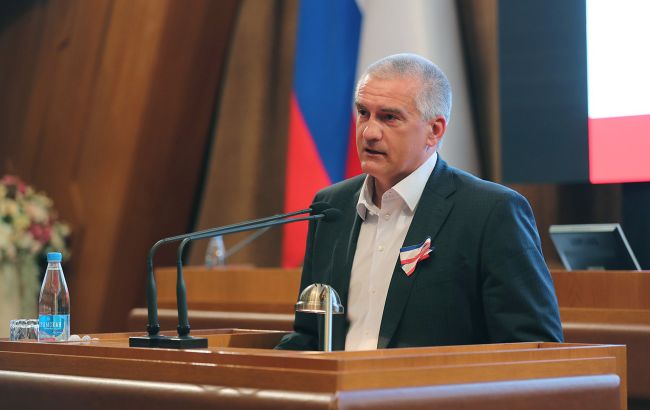 Photo: Sergei Aksyonov (Facebook com)
The Russian Security Service (FSB) announced the alleged "prevention of an assassination attempt" on the "head" of the annexed Crimea, Sergei Aksyonov. The attempt was supposedly carried out by a Russian citizen recruited by the Security Service of Ukraine (SBU), according to the Russian news website Meduza.
According to the FSB, the alleged assassination plot was prepared by a Russian citizen, born in 1988, recruited by the SBU. He allegedly underwent "training in intelligence and sabotage activities, including training in explosives."
In June 2023, the "foreign intelligence agent" arrived in Crimea and began preparing for the attack, planning to detonate a car carrying Aksyonov, the FSB said.
"However, the perpetrator was unable to carry out the criminal intent to completion, as he was apprehended while retrieving the explosive device from a hiding place," the FSB stated.
Currently, the Russian citizen has allegedly been arrested.
In June 2021, Ukraine concluded an investigation into the occupation of Crimea and state treason committed by eight former high-ranking officials of the Autonomous Republic of Crimea. The so-called "head" of Crimea, Sergei Aksyonov, is involved in the case.
In November 2021, the Kyiv Court of Appeal allowed the detention of the leader of the Crimean occupiers, Sergei Aksyonov. He is charged with separatism, terrorism, and many other criminal offenses.