Russia cannot defeat Ukraine militarily, it has plan B - National Scurity and Defense Council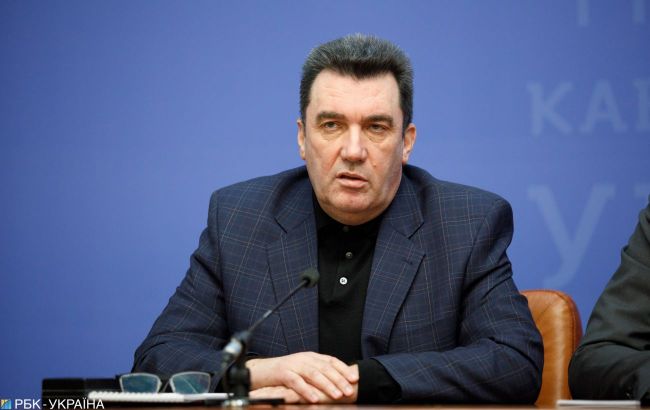 National Scurity and Defense Council Secretary Oleksii Danilov (Vitalii Nosach, RBC-Ukraine)
Russia is failing to defeat Ukraine through military means, so it seeks to destabilize the situation in the country, according to Ukraine's Secretary of the National Security and Defense Council (NSDC), Oleksii Danilov, in an interview with Radio Free Europe.
"I want to emphasize that the Russian Federation cannot defeat us militarily. Therefore, they have Plan B, which involves attempting to destabilize our country from within," he said.
Danilov noted that Ukrainians should remain vigilant and prevent events that Russia hopes to trigger through the activities of certain media collaborators who have become more prevalent recently. He said that these collaborators used to come from Luhansk, "sporting soviet military ribbons, and now they are all over on YouTube".
"Not within our country's territory. Nevertheless, they pose as Ukrainians and begin to claim that they are analyzing something there," added the Secretary of the NSDC.
Collaborators in Ukraine
Most civilians who remain in temporarily occupied territory predominantly support Ukraine and await de-occupation. They may also assist Ukrainian forces in targeting Russians, their equipment, and ammunition depots.
However, there are those who have sided with the occupiers. They may provide information to the Russians about the movement of Ukrainian troops and equipment, adjust missile strikes, or "give away" the addresses of Ukrainian partisans.
There are also Russian collaborators in territories controlled by Ukraine. They may promote anti-Ukrainian statements, support Russia, and assist in its war by adjusting strikes or leaking information about the Ukrainian Armed Forces.
Previously, President Volodymyr Zelenskyy said that anyone who helps Russians kill Ukrainians deserves the maximum punishment and should be held accountable by the international community.