Russia can produce three times fewer Kalibr missiles - Ukrainian Air Forces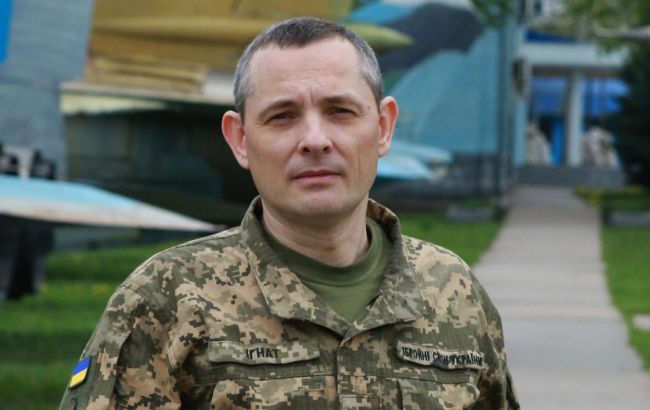 Spokesperson of the Air Forces Command of the Armed Forces of Ukraine Yurii Ihnat (armyinform.com.ua)
Russians primarily strike Ukraine with air-launched missiles rather than Kalibr cruise missiles because they have fewer capabilities to produce the latter, as Spokesperson of the Air Forces Command of the Armed Forces of Ukraine Yurii Ihnat said to Ukrainian TV.
"We understand that Russia currently has limited capabilities to produce a significant number of (Kalibr) missiles. They have three times fewer opportunities, they increased using of air-launched missiles. They have more X-101 and X-555 missiles, and the enemy can still manufacture them, specifically referring to the X-101," he said.
According to General Oleksii Hromov, the representative of the General Staff, Russians manufacture approximately 100 missiles per month. This includes aeroballistic Kinzhals, Iskander-M, Iskander-K, Kalibr, and X-101 missiles.
"Why did I say they have three times fewer Kalibr missiles? If we consider the statistics we publish after missile attacks, we can see that air-launched missiles X-101 and X-555 are used approximately three times more than Kalibr missiles," Ihnat explained, concluding that the Russians have more air-launched missiles than sea-launched Kalibr missiles.
Russian attacks on Ukraine
Russians are targeting peaceful cities in Ukraine with various types of rockets, as well as drones. However, the intensity of attacks from the sea has noticeably decreased as Russia depletes its stock of cruise missiles, including the Kalibr type.
Overnight, Russia launched 17 Shahed drones, the Ukrainian military could shoot down 16 Iranian drones and one reconnaissance drone.
Last night, the Russians also targeted Ukraine, the air defense forces shot down 20 Shahed UAVs and two Kalibr cruise missiles.