Russia boosts drone production to reduce dependence on foreign supplies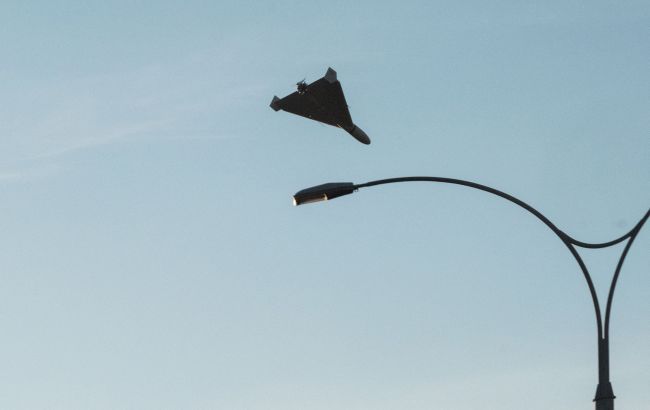 Shahed drone (GettyImages)
Russia is increasing the pace of drone production because of the fear that sanctions against Iran could halt the UAVs supply, as Head of the United Coordinating Press Center of Security and Defense Forces of the South of Ukraine Natalia Humeniuk says to Ukrainian TV.
"They (the Russians) are trying to set this production themselves because they are afraid that sanctions against Iran could suspend the delivery of UAVs to the territory of Russia," Humeniuk says.
She also notes that she hopes the international community will monitor this issue.
"We are preparing for air strikes from the Russians, understanding that the enemy will continue to press us from the air. Because as of now, the enemy feels the advantage from the air. So, they use this method of terror as often as possible," notes Humeniuk.
Iran supplies arms to Russia
Russia actively uses Iranian Shahed drones to carry out strikes on Ukrainian territory. Western countries have repeatedly stated that Moscow reached an agreement with Tehran on the supply of drones, but for a long time, they denied these accusations.
After providing concrete evidence of Russia's use of Iranian-made drones, Tehran changed its position and admitted its involvement.
According to UK intelligence, Russia has transitioned from receiving small batches of drones from Iran to receiving large batches via ships through the Caspian Sea.
Furthermore, with Tehran's help, Russia is building a factory on its own territory for the production of UAVs.
As analysts from the U.S. Ministry of Defense Intelligence previously stated, the new factory will provide Russia with new stocks of drones that are "much greater" than those it could have purchased from Iran before.