Russia bans officials from using Apple devices at work - Financial Times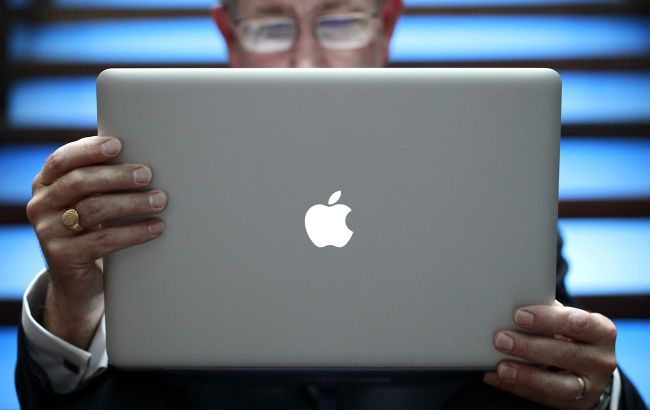 In Russia, officials have been banned from using Apple technology at work (Photo: Getty Images)
Russian officials and civil servants have been banned from using iPhones and other Apple products at work, the Financial Times reported.

According to the publication, this activity is related to suspicions of espionage against the American technology company.
The Russian Ministry of Trade stated that any use of iPhones for "work purposes" will be prohibited from Monday. The Ministry of Digital Development and "Rostech" have also announced that they follow this example or have already implemented similar bans.
The ban on iPhones, iPads, and other Apple devices in leading ministries is connected to the Kremlin's and FSB's concerns over the surge in espionage activities by U.S. special services against Russian government institutions.
"Security service employees in ministries, FSB (Federal Security Service) officers holding civilian positions, such as deputy ministers, have declared that iPhones are no longer considered safe, and alternatives must be sought," a source close to the government agency that banned Apple products revealed.
A month after the start of the full-scale invasion, Putin signed a decree requiring organizations associated with "critical information infrastructure" to switch to domestically developed software by 2025.
"The FSB has long been concerned about the use of iPhones for professional contacts, but the presidential administration and other officials opposed [restrictions] simply because they liked iPhones," the publication writes.
A representative of Rostech informed the Financial Times that the restrictions apply to all Apple devices. However, their use for personal purposes is still allowed.
"Everyone complains that it's inconvenient and they have to carry another phone or tablet," the source added.
Recall that Russia has faced stringent sanctions since the start of the war against Ukraine, and many Western brands have left the Russian market. As a result, Moscow introduced the so-called parallel import, under which goods are imported without the consent of copyright holders.
Apple officially ceased operations in Russia in early March 2022.