Rocket explodes during testing in Japan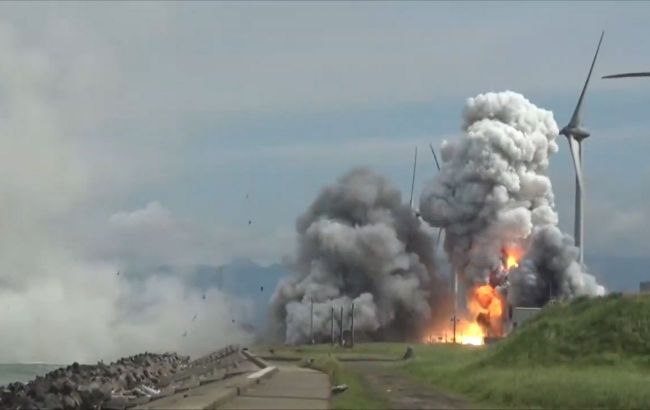 A missile exploded during a test in Japan (Photo: video screenshot)
A rocket explosion occurred during the testing of the Epsilon S rocket in Japan, according to Kyodo.
The rocket engine reportedly exploded preliminarily.
The Japan Aerospace Exploration Agency tested the rocket at a facility in Akita Prefecture on Friday, July 14th.

The solid-fuel engine of the Epsilon S rocket exploded just minutes after the start of the test. No injuries were reported as a result of the incident.
Some Japanese and Western media platforms have claimed that the latest failed test has undermined Japan's space ambitions.
Background
The first launch of the Japanese Epsilon rocket with solid fuel took place in 2013. Since then, Japan has successfully conducted five more launches in 2016, 2018, 2019, and 2021.
However, the Epsilon-6 launch was a failure. In October of last year, a malfunction occurred during testing, leading to the postponement of the launch.
During the NATO summit, North Korea launched an unidentified ballistic missile toward the Sea of Japan. This occurred overnight on July 12th.