Renouncing Putin: Russian actress drops her patronymic and Russian citizenship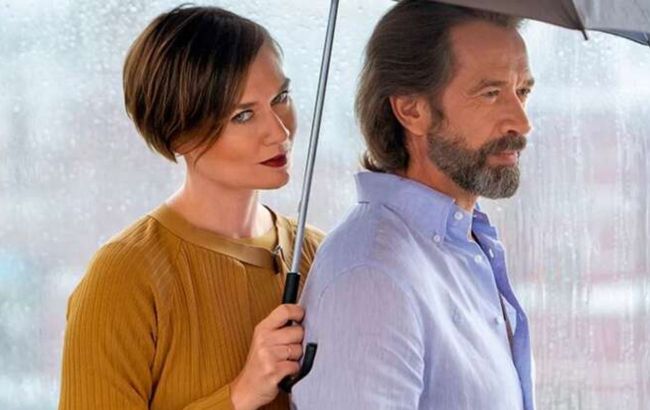 Russian actress Maria Mashkova with her father (Photo: Russian media)
Russian actress Maria Mashkova, the daughter of Putin supporter Vladimir Mashkov, has disowned her father's name and changed her Russian citizenship, according to her Instagram account.
Maria, who strongly condemns the aggression of her native country and the Putin regime, has become a U.S. citizen.
In addition, the actress shared with her followers that she was previously Maria Vladimirovna Mashkova, and now she is simply Masha Mashkova.
"A bit of news from my new life: 1. Dyed my hair blonde (a must for a new life!). 2. Joined my husband and daughters - became a citizen of America. Now, I can vote and be on a jury. 3. Changed my name (formerly Mashkova Maria Vladimirovna), now - a new person: Masha Mashkova," the star announced.
Furthermore, the celebrity, who previously refused to participate in Russian projects, emphasized that she will debut in American cinema and television shortly.
Meanwhile, in Russia, which is shelling peaceful Ukrainian cities and spreading lies, they are trying to erase dissenting voices from the war.
The daughter of a pro-Putin actor is no exception. She, too, was decided to be "punished" by erasing scenes with her from already completed films.
Maria Mashkova (photo: Russian media)
After February 24, 2022, the artist stopped communicating with her father, the famous Russian actor and supporter of Putin's politics, Vladimir Mashkov.
Maria Mashkova with her father (photo: Russian media)
The husband publicly supports Russia's bloody war in Ukraine. At the same time, he tries to impose his views on his daughter, who lives in the United States, and expresses solidarity with the Ukrainian people.
Vladimir called Maria, urging her to return to Russia immediately and apologize to the Russians. In turn, she condemns her relative for his position.
Maria Mashkova with her father (photo: Russian media)