Regime of Iran and Russia are one and the same - Iranian oppositionist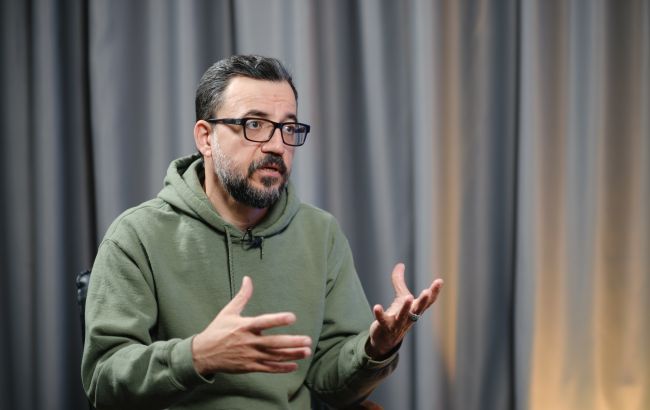 Iranian oppositionist Vahid Beheshti (Vitaliy Nosach, RBC-Ukraine)
The regime of Tehran and the Russian dictator Vladimir Putin are closely intertwined. Without Kremlin support, the Iranian regime is guaranteed to collapse, said Iranian opposition figure and political exile Vahid Beheshti in an interview with RBC-Ukraine.
The Iranian dissident believes that the Iranian regime has all the support from Putin and China. According to him, the Tehran government is cornered in every aspect: financially, politically, and internationally.
Beheshti said that the regimes of Iran and Russia are closely aligned. That is why the ideologue of the "Russian world," Alexander Dugin, often visits Iran.
"He is Putin's ideologue. In one of his speeches, he says that ideologically, the Russian regime and the Iranian regime are closely connected. These two regimes not only support each other through war but also believe that they should become one entity and create a great force in the world," said Beheshti.
He added that Iranians and Ukrainians should unite because they share a common enemy.
"The Iranian regime and Putin's regime are one and the same. If Putin falls, then within a few months, the Iranian regime will also fall because it will lose its main support. So, we are together in this war, and that's why I am here today to bring a message from the Iranian people to the Ukrainians and say: our hearts are with you, we have one war, we have one enemy, so we must stand united, we must stand stronger against these terrorists than ever before," said Vahid Beheshti.
Iran supports Russia

Iran supports Russian aggression against Ukraine. Tehran supplies Moscow with weapons, including combat drones. Russian occupiers often attack peaceful cities in Ukraine using Iranian-made kamikaze drones. Russia also provides Iran with its military aircraft.
In response to Russia's military assistance, the United States and the European Union have imposed new sanctions against Iran.