Providing Ukraine with ammunition is in the US national interest - Mike Pence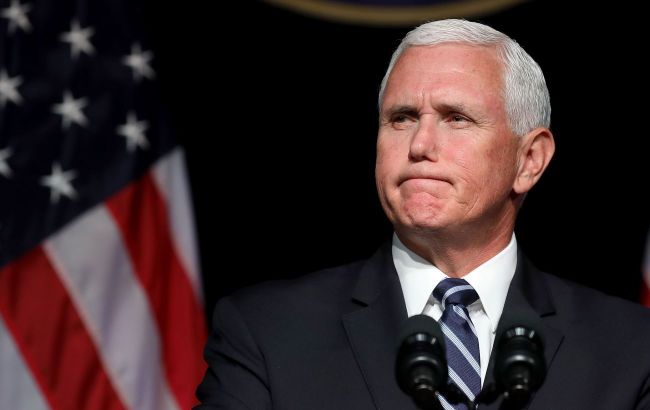 Former U.S. Vice President Mike Pence (GettyImages)
Former Vice President of the United States and rival to Donald Trump in the presidential elections, Mike Pence, supports the supply of various types of weapons and munition to Ukraine. In an interview with CBS the politician said he is convinced that such assistance is in the national interests of the United States.
According to the representative of the Republican Party, the United States should keep providing military support to Ukraine while it is repelling Russian full-scale aggression.
"It's absolutely essential that the United States continue to provide military support to the Ukrainian military to push back on Russian aggression," said the 63-year-old former congressman and governor of the state of Indiana in his communication with the media representatives.
The Vice President of the United States believes that it is in the interests of freedom and national security of America to aid the Ukrainian Defense Forces. This was his response to journalists' questions about whether it is necessary to transfer long-range missiles, such as ATACMS, to the Ukrainian side, a need that Kyiv has long emphasized.
Mike Pence's visit to Ukraine

Recently, the 48th Vice President of the United States and candidate for the future presidential elections from the Republican Party arrived in the capital of Ukraine on an unannounced visit. He met with President Volodymyr Zelenskyy and held negotiations.
Mike Pence visited Kyiv, Moshchun, Bucha, and Irpin in the Kyiv region on June 29.
During his trip to Ukraine, he said that this visit only strengthens his determination to make his contribution and continue to call for decisive American support for Ukraine and its allies.
As part of the US elections, Republicans are set to determine their candidate on July 15, 2024. Pence's competitors include Donald Trump and nine other individuals, including governors, senators, and mayors.