Presidents of Germany and Finland blame Russia for migration crisis in the West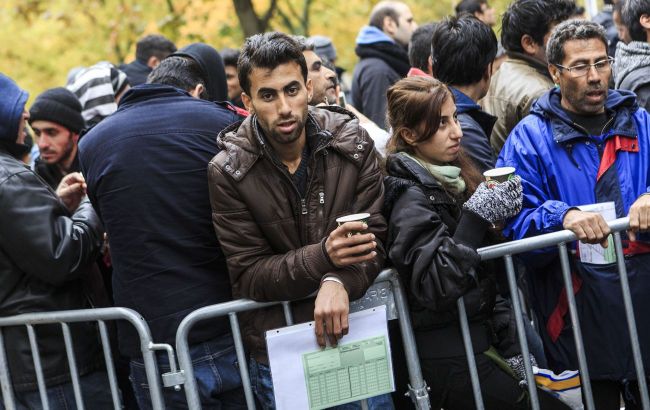 Presidents of Germany and Finland blame Russia for migration crisis in the West (Photo: Getty Images)
Germany and Finland have stated that Russia deliberately facilitates migrants in crossing borders to destabilize Western countries. Due to this, on November 16, the Finnish authorities plan to close border checkpoints on the border with Russia, according to DW.
German President Frank-Walter Steinmeier, together with his Finnish counterpart Sauli Niinistö, accused Russia of deliberately assisting refugees in crossing borders to destabilize Western countries.
At a press conference in Bonn, Niinistö reported that Finland has recently observed an increase in migrants at the Russian border.
"Citizens of third countries arrive from Russia, where, most likely, they are provided with assistance for a certain fee," the statement said.
These are usually migrants, many of whom, due to a lack of documents, can travel to Germany through Finland.
Steinmeier pointed out that recently, in addition to the usual routes through which migrants enter Central Europe (for example, through the Western Balkans), there has been an increase in cases of crossing the border with Russia through Belarus and Poland to Germany.
"Obviously, this does not make internal German debates about migration and refugee acceptance any easier. I believe that people in Russia and other countries know well how difficult these discussions are and that they also contribute to internal upheavals and, accordingly, political difficulties in countries such as Finland and Germany. Therefore, I suspect that this is happening not entirely unintentionally," added the President of Germany.
Prime Minister Denys Shmyhal stated that Russia, during the war against Ukraine, seeks to create a migration crisis in Europe.
Yesterday, it also became known that Russian terrorists are forming ethnic criminal groups to strengthen control over the occupied territories. To do this, they import illegal migrants.
Migration crisis in the West
Western countries have been experiencing a global migration crisis for a long time. In particular, the most striking cases of organizing the export of illegal immigrants from third countries regularly occur on the border between Poland and Belarus. In 2021, the critical situation with migrants on the Polish-Belarusian border peaked. At that time, thousands of migrants attempted to storm Poland, having been promised unhindered passage to the EU territory beforehand.
These actions are taking place due to the direct support of the dictatorial regime of Belarus, whose political leadership has organized entire schemes to destabilize the situation on the border with neighboring countries. Illegal immigrants often show aggression towards EU border guards, using makeshift weapons.