Presidential Office's reaction to the attack on Crimean Bridge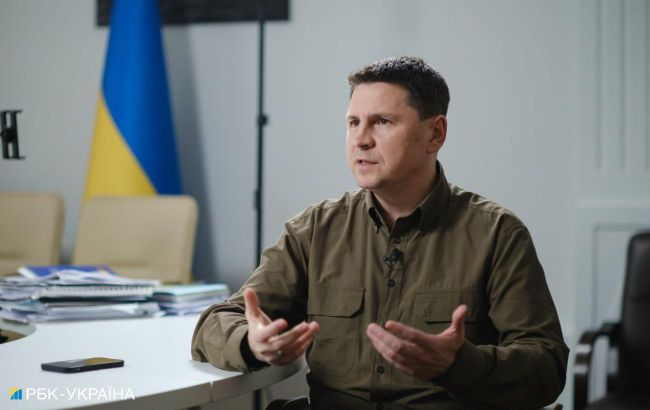 Advisor to the Head of the President's Office, Mykhailo Podoliak (Photo: Vitalii Nosach, RBC-Ukraine)
According to the Twitter of Mykhailo Podoliak, an advisor to the Head of the President's Office, the Crimean Bridge is vulnerable, considering that the Russians use it, among other things, to deliver weaponry to the front line in Ukraine.
"Any illegal structures used for delivering Russian tools of mass killing are short-lived, regardless of the reasons for their destruction," he wrote.
Attack on the Crimean Bridge
Explosions were heard on the Crimean Bridge during the night. Russian media reported that one span towards Taman was destroyed, and another towards Kerch was damaged. This led to the closure of road and rail traffic.
Sources from RBC-Ukraine reported that the Bridge was attacked by aerial drones. Overall, the attack was carried out as a special operation by the Security Service of Ukraine (SBU) and the Naval Forces of the Armed Forces of Ukraine.
The SBU officially reminded that the Crimean Bridge is one of the transportation corridors for Russian military supplies, and the traditions of warfare allow for cutting off the enemy's logistical routes.
Meanwhile, in Russia, the incident was called a terrorist act.