Pope Francis calls for humanitarian corridors in Gaza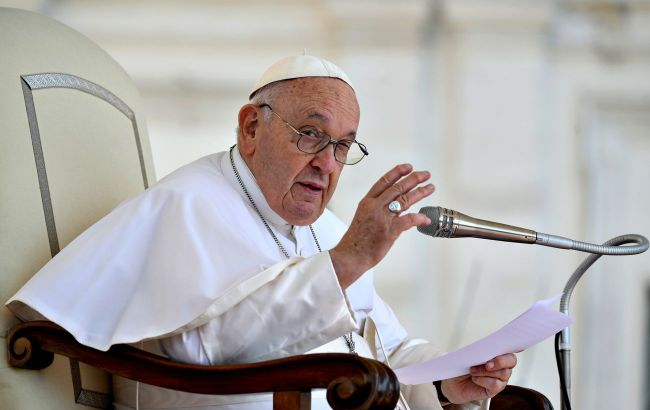 Pope Francis (Getty Images)
Pope Francis has called for the creation of humanitarian corridors to aid those under siege in the Gaza Strip. He also made an appeal to release hostages held by Hamas, according to Reuters.
"I forcefully ask that children, the sick, the elderly and women, and all civilians do not become the victims of the conflict," he said. "May humanitarian rights be respected, above all in Gaza, where it is urgent and necessary to guarantee humanitarian corridors to help the entire population."
Pope Francis spoke out while Israel was preparing its forces for a ground offensive in retaliation for unprecedented attacks it faced when fighters shot men, women, and children and took hostages.
"So many have already died. Please, no more spilling of innocent blood either in the Holy Land or in Ukraine or anywhere else. Enough! Wars are always a defeat, always," he said.
Francis called for prayers to counter "the diabolical force of hate, terrorism and war" and urged believers around the world to join Catholics in the Holy Land in a day of fasting and prayer for peace on Tuesday.
Hamas attack on Israel
On October 7, Hamas terrorists launched an attack on Israel from the Gaza Strip. They took hostages, killed hundreds of civilians, and took control of some military facilities.
Israel declared a state of war and initiated a counterterrorism operation called Operation Iron Swords. The military revealed its plans to eliminate Hamas.