Poland closes largest center for Ukrainian refugees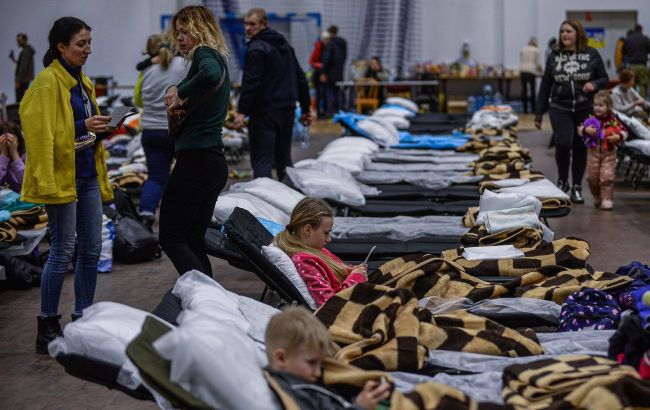 Poland closes largest center for Ukrainian refugees (Getty Images)
Poland has closed its largest reception center for Ukrainian refugees, located in Nadarzyn, approximately 30 km from Warsaw, according to the Financial Times.
According to the spokesperson for the Masovian Voivodeship, the center was originally intended to be temporary, and its closure was justified by the "very low number of refugees arriving in the region from Ukraine."
According to the media, the center accommodated up to 9,000 Ukrainian refugees. The last 300 people residing there have been transferred to other centers.
Refugees in Poland
Since the beginning of the full-scale Russian invasion of Ukraine, Poland has been one of the first countries to accept Ukrainian refugees. Many cities in the country, including the capital, opened centers for Ukrainians where they could stay, have some food, and necessary supplies.
Some refugees remained to live in these centers on a permanent basis, while others eventually moved to other European states.
In addition to housing and food, refugees in these centers could obtain Polish documents allowing them to stay in the country and receive tickets for buses and flights to other countries.