Podolyak predicts Russian front collapse due to Ukrainian counteroffensive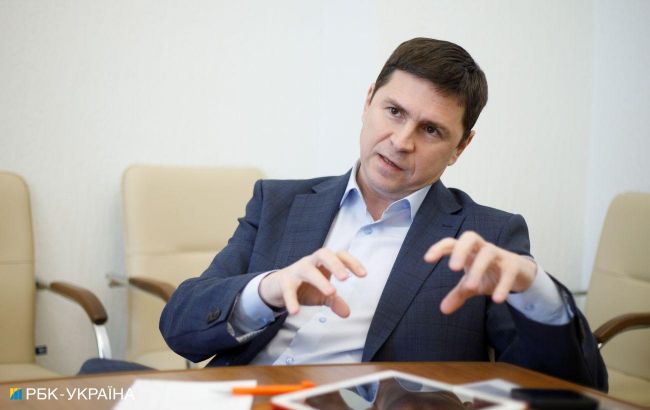 Advisor to the Head of the Presidential Office Mykhailo Podolyak (Vitaliy Nosach, RBC-Ukraine)
Actions of the Ukrainian Armed Forces will lead to a rapid collapse of the Russian front. This could happen within a week, a month, or a month and a half, said the advisor to the Head of the Office of the President, Mykhailo Podolyak.
"We are currently in what is called a crucial scenario period, where the intensity of combat operations is increasing, and the infiltration into the first echelon is taking place," he said.
According to him, there have been penetrations of the defensive line by 1.5 km along the entire front line. At the same time, there is an increase in the intensity of operations targeting rear infrastructure and supply lines.
"All this should have a cumulative effect. At some point, this will have a real impact along the entire frontline. It could be a week, maybe a month, maybe a month and a half," said the advisor to the head of the OP.
He also mentioned that Russia understands the stakes in this war. They have deployed practically everything they could mobilize to this day, including over 300,000 troops, extensive minefields, and large-scale engineering structures.
"All this will have to be broken, and it is certainly possible to do so because the demoralisation of the Russian group is significant, the internal conflict is significant, and what happens to the generals after the mutiny is also significant," said Podolyak.
Ukrainian counteroffensive

Counteroffensive actions by the Ukrainian Armed Forces began at the beginning of June. Last week, an additional 9 square kilometers in the east and 28.4 square kilometers in the south were liberated.
As of the morning of July 3, the total number of casualties in the Russian army since the invasion began stands at 230,260 soldiers. In the past 24 hours, the Ukrainian Armed Forces eliminated 600 Russian soldiers.