Plugging gaps in Russian defense: Zelenskyy's Office explains why Wagner fighters appeared near Bakhmut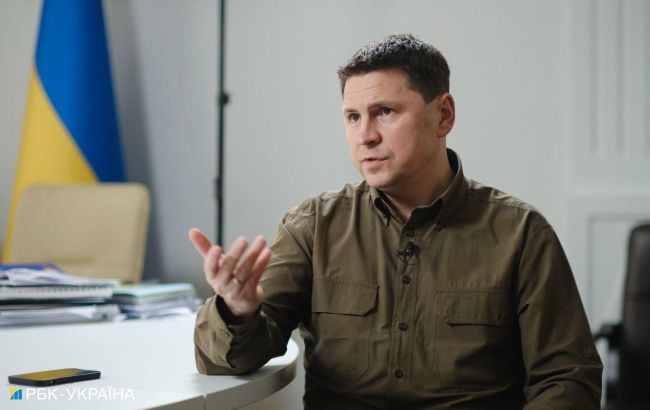 Advisor to the Head of the Office of the President of Ukraine Mykhailo Podolyak (Vitalii Nosach, RBC-Ukraine)
Former Wagner Group fighters appeared near Bakhmut to plug gaps in the Russian army's defense, believes an advisor to the head of the Office of the President of Ukraine Mykhailo Podolyak.
"Speaking of the 'return of the Wagner PMC' to the Bakhmut direction: Remember, there is no longer any Wagner PMC," the statement reads.
According to Podolyak, it ceased to exist along with the elimination of its leader, Yevgeny Prigozhin, and the commander, Dmitry Utkin, as well as the raiding by Russian Minister of Defense Sergei Shoigu and Chief of the General Staff of Russia, Valery Gerasimov. They cleared out the leadership of this organization.
"Today, there are only former fighters of a terrorist group who have gone in different directions: to Africa, civilian-criminal life in the Russian regions, or they have signed contracts with the Russian Ministry of Defense and agreed to play the final chord, temporarily plugging the Russian gap in the Bakhmut direction," Podolyak wrote.
He notes that the media effect of this event is greater than its actual significance. The only purpose of it is to temporarily distract from the news of the liberation of Klishchiivka and Andriivka and the defeat of the main combat-capable Russian formations in this direction.
Background
Earlier, CNN reported, citing a Ukrainian serviceman, that mercenaries from the Wagner Group had supposedly returned to Bakhmut in the Donetsk region.
According to the serviceman, they "quickly changed commanders" and returned to the fight.
A spokesperson of the Eastern Group of Ukrainian Armed Forces, Illia Yevlash, says that Wagner fighters are present on the territory of the Eastern Group of Forces. Currently, some of the mercenaries are renewing their contracts with the Russian Ministry of Defense and returning to Ukraine from Belarus.