PepsiCo and Mars make record profits in Russia - Bloomberg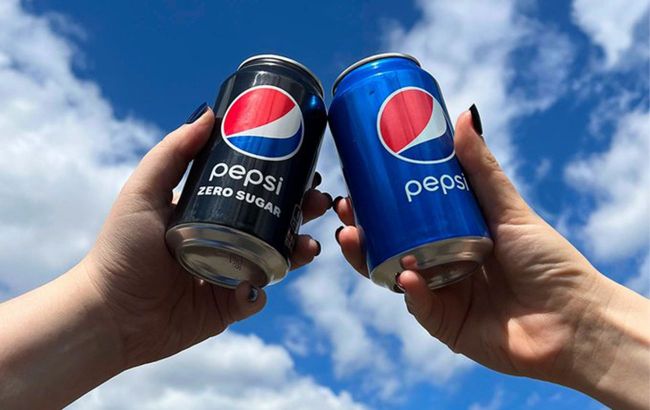 PepsiCo quadrupled its profits in Russia (Getty Images)
American companies Mondelez, Mars Inc. and PepsiCo Inc. had roaring sales in Russia last year, underscoring the strength of the Russian consumer more than a year after President Vladimir Putin invaded Ukraine, Bloomberg reported.
Sales for Mondelez Rus', which sells Jubilee biscuits and Alpen Gold chocolate, rose 38% last year to 92 billion rubles ($1.1 billion) under local accounting standards, according to a recent filing with Russia's tax authority. The Cadbury chocolate maker ended up more than doubling its overall profit compared to 2021.
Profitability rose thanks to pricing, volume growth and the suspension of advertising, Mondelez said in its annual report, adding that Russia accounted for 4% of its consolidated revenue last year.
Mars, which came to Russia in the early nineties, booked a 14% increase in sales to 177 billion rubles last year while profit rose 58% to 27 billion rubles. PepsiCo's revenue rose 16% in Russia and profits quadrupled, and the soda maker said operations in Russia accounted for 5% of consolidated net revenue for 2022, up from 4% a year earlier.

There are restrictions on the transfer of funds to and from Russia, Mondelez and Pepsi said. Large Russian companies, including these consumer units, are also expected to be hit by a windfall tax of a 10% on the difference in profits in 2021-2022 over 2018-2019.
'Essential' products
The US groups stayed in Russia as they are not sanctioned businesses but all three said they would only sell "essential" products, even as some other businesses pulled out amid outrage at Putin's war in Ukraine. PepsiCo CEO Ramon Laguarta said in September the company was suspending the sale of international brands like 7Up and Pepsi. The US group's arm in Russia sells chips, soda, milk, dairy and baby food as well as local products like kvas.
Companies that stayed may have benefited from rivals leaving the market. "In any crisis, you will have winners," said Lilit Gevorgyan, Russia analyst at S&P Global Market Intelligence. "There's no dramatic change in consumer spending. Yes, there's a downturn but we're not seeing a Covid-style collapse," she added.
Consumer giants have said they are scaling back their businesses in Russia but few large brands in the global food and drink sector actually disappeared. Coca-Cola, for example, did leave but its products can still be imported via third countries and copycat Russian branded sodas also sprang up to meet demand.
A tight labor market and moderating pace of inflation is supporting consumer demand, said Heli Simola, senior economist at the Bank of Finland Institute for Emerging Economies. The Bank of Russia sees the economy growing as much as 2% this year and to reach pre-war levels by the end of 2024 as the impact of sanctions fades.
Still, Mondelez's bumper sales surge is starting to recede. The US food maker said it's now selling significantly fewer products in Russia in 2023 and volumes have declined double-digits since January. In June, Mondelez said it had scaled down its activities, discontinued fresh capital investments, new product launches and advertising media spending in Russia.
Mars, which sells Bounty chocolate and Pedigree dog food, is also minimizing its operations in Russia, according to Andrew Clarke, global president of Mars Wrigley, without giving further details. PepsiCo declined to comment.
Consumer goods companies that continue to operate in Russia are facing boycotts and campaigns in some western markets. The longer the war continues and more civilians die, the greater the pressure from consumers on businesses to cease operations in Russia.
Pernod Ricard stopped all spirits exports to Russia only weeks after saying it would resume shipments after facing boycott calls in Sweden, the home of Absolut vodka. British ice cream to soap conglomerate Unilever Plc was targeted on Monday by campaign group Ukraine Solidarity Project which says any taxes paid to the Russian government helps fund the war.
Unilever's Russia revenue dipped 1% to 85 billion rubles but profit almost doubled to 9 billion rubles last year, according to a local filing. The company said the Russia unit is separated from the rest of the business and no profit leaves the country. A spokesperson said actions Unilever took to reduce its business in Russia resulted in a volume decline of around 15% last year.
Companies with assets in Russia need local approval to sell them and face a mandatory contribution to the state budget, even if they offload them for free.
The National Anti-Corruption Agency of Ukraine added Unilever to the list of international sponsors of the war due to its continued operations in Russia and payment of taxes to the Russian state budget.