Occupying forces threaten students: No school certificates without Russian passport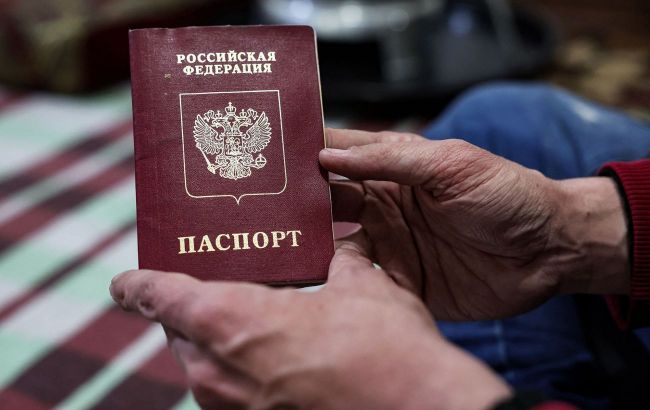 Russians force high school students to take Russian passports in exchange for a certificate (Getty Images)
Russians threaten not to issue school diplomas to graduates within the occupied Ukrainian territories unless they obtain a Russian passport, according to the National Resistance Center of Ukraine.
"It is at the age of 14 in the Russian Federation that passports are issued to children. However, not all children write an application for this document, which does not give any privileges in the civilized world. Therefore, the enemy resorts to pressure," the message says.
At the same time, it is noted that passportization is necessary for the occupation administrations to avoid problems. As the Kremlin is not satisfied with the pace of obtaining Russian citizenship in the regions.
"Therefore, the occupiers are in a hurry to issue their waste paper," the message says.
Forced passportization in Russian-occupied territories
Since the beginning of Russia's full-scale invasion, the occupiers have been carrying out expansionist actions and forcing people within the occupied territories to renounce Ukrainian citizenship.
However, a large number of Ukrainians refuse to obtain Russian passports. Because of this, the occupiers may resort to threats and blackmail against Ukrainians.
In particular, in the occupied territories of the Zaporizhzhia region, the occupiers started to mine the private land of those who had rejected Russian citizenship.
Moreover, the occupiers worsen the humanitarian situation in the seized territories to persuade people to take the Russian passport in exchange for "social benefits."