Occupants shelled civilian neighborhood in Kherson: One casualty and wounded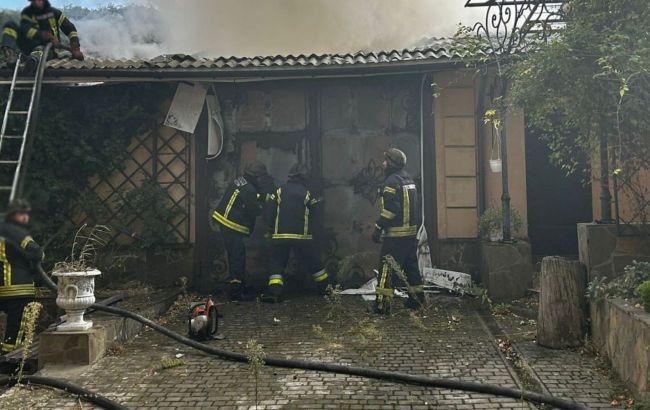 Russian occupants shelled neighborhood in Kherson on September 22 (Photo: t.me/phogovua)
Russian forces shelled residential areas in Kherson on Friday, September 22, resulting in one fatality and two injuries, according to the Kherson Regional Prosecutor's Office.
"Occupiers once again shelled Kherson, resulting in one fatality and injuries," the statement reads.
According to the department, at around 09:00, Russian military forces once again shelled residential areas in the city of Kherson using artillery fire.
"The occupiers targeted a private house, resulting in life-threatening injuries to a 25-year-old man. Currently, we know about two citizens who sustained injuries. Further details are being clarified," the prosecutor's office added.
Private houses, outbuildings, and garages were also damaged.
Under the procedural leadership of the Kherson Regional Prosecutor's Office, a pre-trial investigation has been launched into the criminal proceedings regarding violations of the laws and customs of war, combined with intentional homicide (Part 2 of Article 438 of the Criminal Code of Ukraine).
Shelling of Kherson
Kherson was liberated from occupiers in November of the previous year. However, given that parts of the Kherson region remain occupied by Russian forces, the regional center is continually subjected to tank and artillery shelling. For example, on September 18, Russian invaders shelled the Ostriv microdistrict in Kherson, resulting in injuries to a man.
Furthermore, on the night of September 21, occupiers heavily shelled Kherson, resulting in two fatalities and five injuries.