Nova Kakhovka dam beyond repair after Russian attack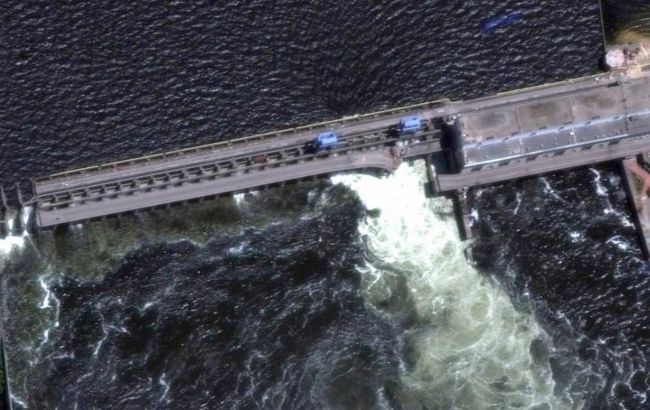 Kakhovka HPP (maxar)
The Kakhovka Hydroelectric Power Plant (HPP) was destroyed as a result of being blown up by Russian forces on Tuesday, June 6. Ukraine's state-owned energy company Ukrhydroenergo reported that the plant is beyond repair.
The destruction was reportedly centred around the turbine hall, leading to the complete devastation of the facility. Experts confirmed the plant's status, saying: "The station is beyond repair."
Forecasts predict that the associated reservoir will likely drain within the next four days. As of the morning of June 6, the water level in the Kakhovka reservoir is dropping at an alarming rate.
The aftermath of the Russian explosion at the Kakhovka HPP has put approximately 16,000 people residing on the right bank of the Dnipro River in immediate danger. Evacuation efforts are underway.
The Russian occupiers responsible for the detonation have reportedly begun to recognize the enormous scale of the human-made disaster they have caused and are evacuating the endangered areas. According to Natalia Humenyuk, a press center representative, this crisis represents yet another instance of man-made blackmail by the Russian Federation, which they intended to use as leverage against the Ukrainian defense forces.
Additional information regarding the impact on Crimea and the functioning of the Zaporizhzhya Nuclear Power Plant, which relies heavily on the water from the Kakhovka HPP, is provided in RBC-Ukraine's article.