No confirmation from U.S. intelligence on Iran's involvement in Hamas attack on Israel: CNN reports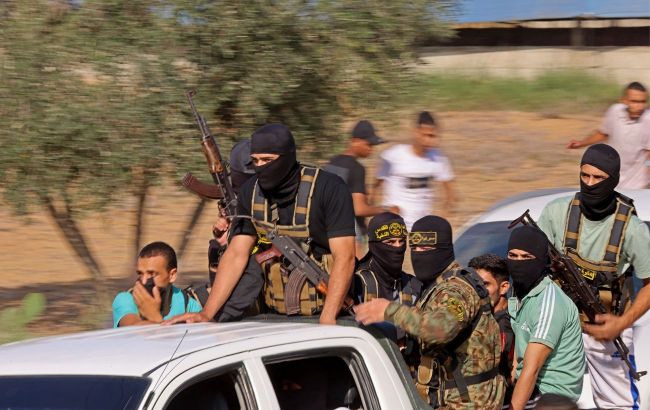 Illustrative photo (Photo: Getty Images)
According to initial intelligence data, the United States has doubts about Iran's direct involvement in the HAMAS terrorist attack on Israel, CNN reports.
"The United States has collected specific intelligence that casts doubt on the idea that Iran was directly involved in the planning, resourcing or approving of Saturday's bloody attack on Israel by Hamas, according to several sources familiar with the intelligence," writes the new agency.
It is noted that intelligence agencies cannot make a final conclusion at the moment, as they continue to search for evidence of Iran's involvement in the Hamas attack.
The sources did not disclose details about the nature of the intelligence data, but one of the interlocutors described them as "extremely sensitive." In particular, the data led American analysts to lean toward the initial assessment that Tehran did not play a direct role in the attack.
Lawmakers on Capitol Hill were also informed about the skepticism among analysts and the overall initial intelligence information.
"For days, senior US officials have said publicly that they have no indication that Iran was directly involved in the attack, even as they have condemned Tehran as broadly "complicit" in the attack because its historic support for Hamas," the material states.
According to U.S. National Security Advisor Jake Sullivan, the United States plans to obtain additional intelligence data. Meanwhile, despite Iran's support for Hamas, the White House does not have information about Tehran's involvement in the terrorist act.
"Iran has for years been Hamas' chief benefactor, providing it with tens of millions of dollars, weapons and components smuggled into Gaza, as well as broad technical and ideological support. But Hamas maintains a degree of independence from the Iranian regime. Tehran doesn't have advisers on the ground in blockaded Gaza, and it doesn't command the group's activities," CNN adds.
Middle East сonflict
On October 7, Hamas terrorists attacked Israel by land, air, and sea, occupying some settlements. The militants engaged in harassment and the killing of civilians.
In response to the attack, Israel began targeting militants in the Gaza Strip. The country declared a "state of war" and launched the counterterrorism Operation "Iron Swords."