Night attack on Odesa region: 32 enemy drones destroyed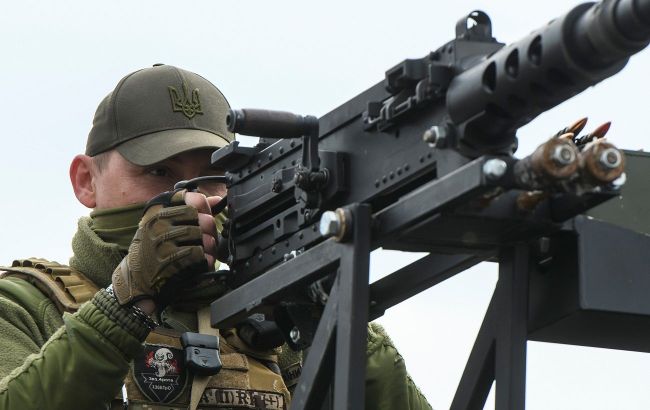 Ukrainian soldier (Getty Images)
Last night, in Odesa region, while repelling a massive enemy air attack using Shahed-type attack drones, the Armed Forces of Ukraine's air defense forces and means destroyed 32 Russian occupiers' UAVs, according to the South Ukraine Defense Forces.
Ukrainian military said that Russian forces attacked Odesa region with barrage munitions for 4.5 hours and once again targeted civilian infrastructure in the Danube region.
"Unfortunately, non-residential buildings were damaged by direct hits on the port infrastructure, causing a fire in the parking area for cargo trucks. The fire was promptly extinguished," military sources revealed.
Additionally, seven civilians were injured as a result of the hostile drone attack.
"Seven civilian drivers have been transported to a medical facility with injuries of varying degrees of severity," the statement reads.
Drone attack on the Odesa region
Russian occupiers conducted another aerial attack on Ukrainian territory during the night of September 13. The Air Force Command of the Ukrainian Armed Forces reported the detection of several groups of enemy combat drones of the Shahed type, which the adversary deployed in the Odessa region, particularly targeting the southern districts of the region.
Anti-aircraft defense systems were activated in the region to counter the enemy's targets, specifically in the Izmail district of the Odesa region.
Later, Oleh Kiper, the head of the Odesa Regional MilitaryAdministration, informed that as a result of the enemy's attack in the Izmail district, there was damage to the port and other civilian infrastructure, with six people reported injured.