NATO's biggest air drill launches in Germany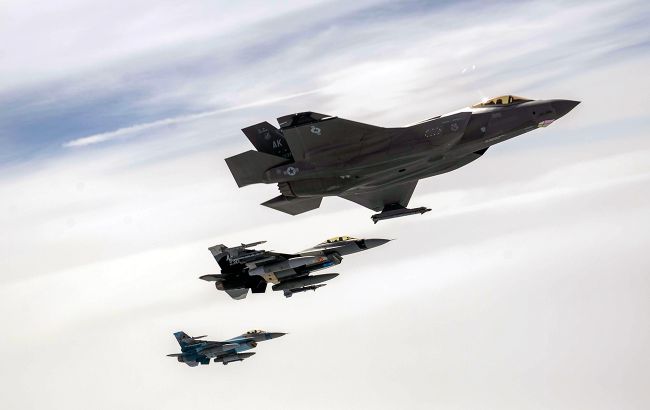 Germany is set to host Air Defender 23
Starting June 12th, Germany is set to host Air Defender 23 - the largest NATO allies' airborne drill over Europe, as Bloomberg reports.
The exercise is set to run up to June 23rd. It will involve over 20 partner nations and approximately 250 aircraft, including US and Dutch Lockheed Martin Corp.-built F-35s as well as AWACS reconnaissance planes, in-air refueling units, and even transport carriers from the Japanese Air Force.
The drills take place at four sites across Germany, as well as one each in the Netherlands and in the Czech Republic.
Primarily, the exercises will be conducted in three airspace sectors in the north, east, and south of Germany, aiming to test the air force's ability to respond to crisis situations in Europe amidst escalating tensions with Russia.
Training areas will be used for up to four hours a day during which they will be closed for civilian air traffic. Commercial flights through German airspace will have to adjust their routes and may experience minor delays.
NATO is strengthening ties
These exercises come as the military alliance is planning a broader revamp of its defenses, a topic that has gained increased relevance recently. Following Russia's full-scale invasion of Ukraine, NATO countries started to strengthen their frontiers. Several states have increased their contingent on the Eastern flank of the Alliance, deploying additional equipment.
Recently, NATO countries have conducted a series of exercises. For instance, extensive military training involving 50 ships from the alliance's member countries recently started in Estonia. Furthermore, NATO countries have increased their defense expenditures. NATO Secretary General Jens Stoltenberg has urged member states to spend at least 2% of their GDP on defense.