'Munich Syndrome': Ukrainian Presidential Office criticizes 'possible outcomes of the war'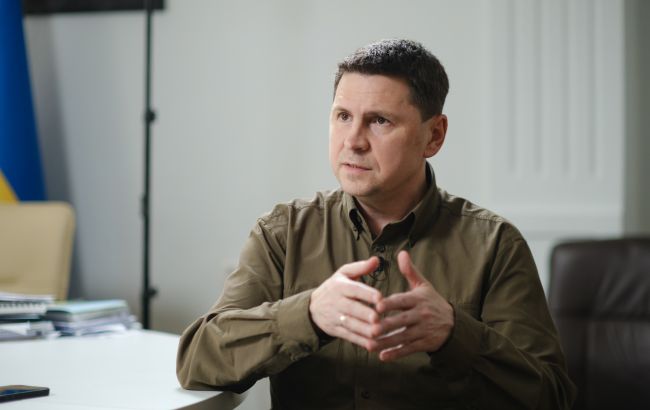 The Head of the Office of the President of Ukraine, Mykhailo Podolyak (Photo: RBC-Ukraine, Vitalii Nosach)
Publications regarding "possible outcomes of the war" allow us to discuss the emergence of the "Munich Syndrome." The full-scale Russian invasion of Ukrainian territory must suffer a complete defeat, stated Advisor to the Head of the Office of the President of Ukraine, Mykhailo Podolyak.
"However, any theoretical game modeling of the war's finalization must be based on the axiom: the Russian invasion must experience a full and unconditional defeat. After 18 months of war, with the loss of hundreds of thousands of soldiers and billions of dollars, Russia should not just find itself at the 'starting positions,' but should be pushed back even further," writes Podolyak.
According to the Advisor to the President's Office, the Russian dictator must lose his internal elite legitimacy as a capable leader.
The scenario mentioned above will give Russia a chance to:
a post-war modernization;
a "diplomatic" format.
"Until then, no 'weak hands.' Only weapons, weapons, weapons," Podolyak added.
Negotiations with Russia
Last year, President Volodymyr Zelenskyy decided on the National Security and Defense Council (NSDC) about the impossibility of negotiations with dictator Vladimir Putin.
For negotiations to be restored, Russia must:
completely leave Ukrainian territory;
change its political elite;
acknowledge war crimes;
extradite the organizers of the war to a tribunal.