Mount Etna wakes up again in Sicily: Footage of giant lava eruption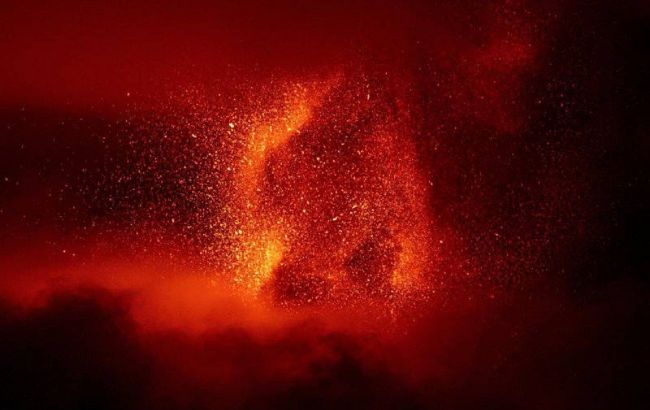 Mount Etna eruption (Photo: Facebook/Boris Behncke)
Mount Etna, the largest volcano in Europe located on the eastern coast of Sicily, reactivated on November 12, erupting with lava flows and spewing ash plumes up to approximately 4.5 km above sea level, according to La Sicilia.
Experts from the National Institute of Geophysics and Volcanology Observatory of Etna in Catania monitor the situation, analyze eruption images, and observe the emission of ash clouds from surveillance cameras.
According to scientists, the eruption is in a paroxysmal phase.
Activity with ash emissions is coming from the southeast crater of the volcano, causing ashfall in villages to the north. Lava fountains also shoot several kilometers into the air.
Forecast data on volcanic ash spread and modeling indicate a southeast direction for the ashfall. Reports of ashfall have been recorded in several countries, including Milo and Zafferana Etnea.
The current eruption phase at Mount Etna, limited to the volcano's summit, does not affect the Vincenzo Bellini International Airport operation in Catania.
The eruption was accompanied by a continuous increase in Etna's seismic activity, signaling the rise of molten magma within the internal channels of the volcanic structure and heralding lava fountains with a strong gas emission.
What is known about the volcano?
Etna is Europe's highest and most active volcano, featuring 200 to 400 volcanic craters. On average, one of these craters erupts with lava flows every three months.
The height of the volcano changes with each eruption. In 2010, the volcano was 21 meters lower than in 1981.
The first documented eruption of Etna occurred in 1226 BCE. Experts estimate there are between 200 and 400 volcanic craters on the mountain.
Etna's age is over 350,000 years. Approximately once every 150 years, an eruption destroys a settlement, as the slopes of Etna are densely populated. The last eruption of Mount Etna occurred in February of the previous year.