More EU countries are ready to extend temporary protection until 2025: Updates introduced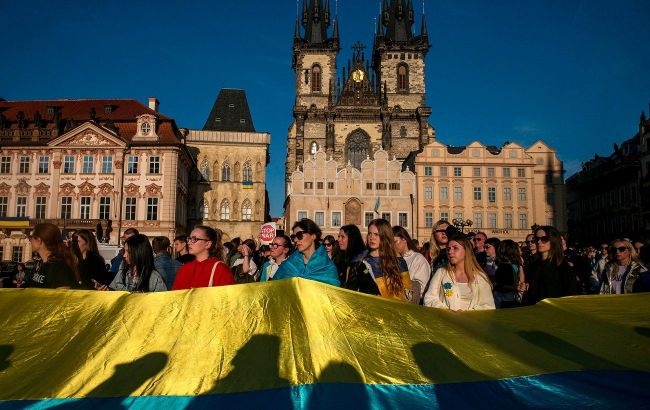 Temporary protection for Ukrainians in Czechia is going to be extended until 2025 (Photo: Getty Images)
The Czech government plans to discuss the extension of temporary protection for Ukrainians until March 2025 during a meeting on September 13. The proposal to amend the Lex Ukraine law has been submitted by the country's Ministry of the Interior.
Additionally, assistance for refugees returning home and new procedures for extending protection will be considered, according to proukrainu.blesk.cz.
As the war continues, the proposal suggests extending temporary protection for refugees from Ukraine until March 15, 2025. As of the beginning of September, 365,875 individuals in Czechia were under temporary protection.
The proposed legislation includes creating a unique program to assist refugees who wish to return home. There is a growing demand for such assistance. This assistance can only be obtained once, and those who want to get a long-term visa in Czechia will be required to repay half of the amount.
The procedure for extending temporary protection until 2025 will be similar to the existing one. First, individuals will need to register electronically by March 15, 2024. By September 30, 2024, they should appear at a scheduled time at the Migration Department's office (OAMP) of the Ministry of the Interior. There, refugees will receive a visa sticker to confirm the extension of their visa.
Additionally, a mandatory questionnaire will be introduced, which individuals will need to complete when applying for an extension of protection. Previously, providing information about themselves was voluntary. The collected statistical data is intended to support integration efforts.