Mandatory evacuation announced in Kupiansk and surrounding area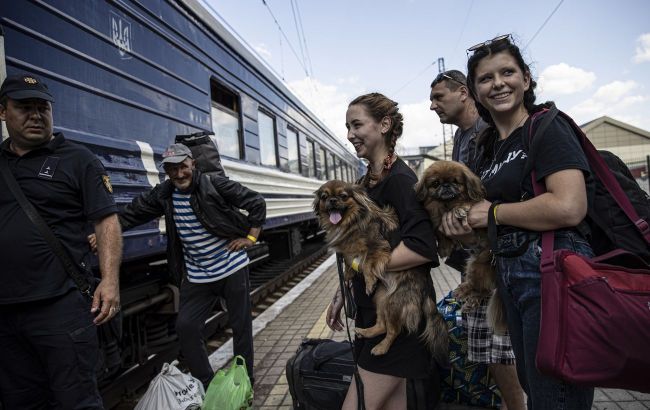 Mandatory evacuation announced in Kupiansk and surrounding area (Getty Images)
A mandatory evacuation of the population has been announced in the de-occupied territories of Kupiansk district, Kharkiv region, Ukraine, according to the relevant order of the Kupiansk Military Administration signed on August 9.
"Mandatory evacuation of people to safe regions of Ukraine to be announced in deoccupied populated areas of Dvorichna, Petropavlivka, partially Kindrashivka, Kurylivka, and Kupiansk territorial communities located near the combat zone," the order reads.
Furthermore, within the jurisdiction of the Kupiansk City Territorial Community, a mandatory evacuation has been ordered for the residents of Kupiansk Zaoskillya (located on the left bank of the Oskil River), Kivsharivka, and Kupiansk-Vuzlovyi.
Shelling of Kupiansk and surrounding area
Kupiansk and the surrounding area in the Kharkiv region are situated along the front line, where the situation along the Lyman-Kupiansk direction has escalated over the past weeks. Despite Kupiansk being deoccupied since September 2022, the city remains under constant shelling. Just overnight, on August 10, Russians dropped a FAB-250 aerial bomb on the city council building in Kupiansk.