Man dies refusing to leave his flooded home in Mykolaiv region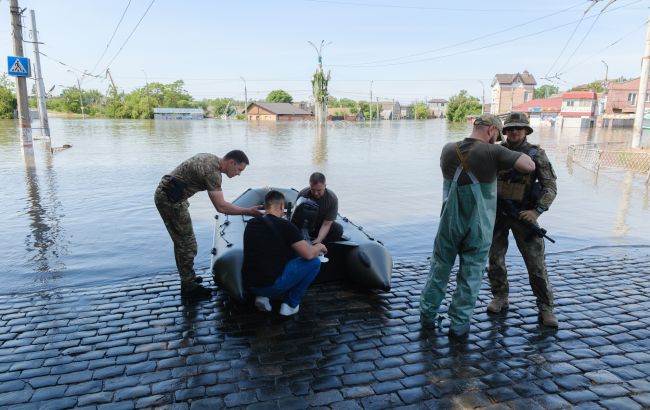 A person died in Mykolaiv region due to flooding after the explosion of the Kakhovka HPP (Vitaliy Nosach, RBC-Ukraine)
In the village of Vasylivka, Mykolaiv region, a man died due to flooding caused by the blowing up of the Kakhovka Hydroelectric Power Plant (HPP).
This was reported by the head of the Mykolaiv region's police, Serhiy Shaikhet.
According to Mykolaiv regional police, a 53-year-old man died in Vasylivka. He had refused to be evacuated the day before.
Flood-stricken areas in the Mykolaiv region include the Snihurivka, Shyrokivska, and Horokhivska communities.
Local police are operating in emergency mode and are using watercraft to patrol areas to locate people who need help.
Ukrainians are urged not to disregard the opportunity to evacuate to safe areas.
Kakhovka HPP explosion

Russians blew up the Kakhovka HPP on the night of June 6. As a result, flooding began in populated areas in the Kherson, Mykolaiv, Zaporizhzhia, and Dnipropetrovsk regions.
Three people have died from flooding in the temporarily occupied Oleshky as of now.
Meanwhile, the water level has exceeded historical maximums in Mykolaiv and the surrounding area. In particular, the Kinburn Spit has been cut off from the mainland due to the disaster.