Major Polish cities to join post-war reconstruction of Mariupol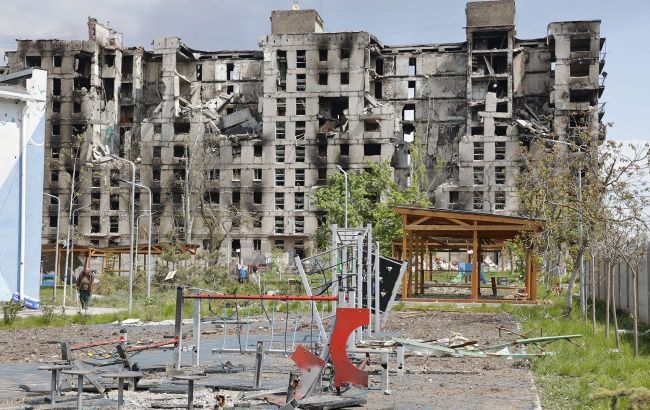 Major Polish cities to join post-war reconstruction of Mariupol (Getty Images)
A presentation of four concepts for the reconstruction of Mariupol after de-occupation took place in Warsaw. The Mariupol Reborn team enlisted the support of Polish cities as part of a two-day workshop, according to the project announcement.
"Polish cities have also gone through the path of revival from the ruins as a result of World War II. We strive to learn as much as possible about their experience and the main points that helped them quickly recover, rise, and become the leading cities of Europe. In particular, Warsaw has such an experience," the Mayor of Mariupol Vadym Boichenko said.
Four concepts of the spatial development of the city are focused on the wishes of Mariupol residents themselves. Apart from creating a modern European city by the sea, they are asked about Azovstal, as well as Soviet memorial sites to get rid of.
One of the first companies already working with the city municipality within the framework of the Mariupol Reborn project is the SCM investment group.
"Big businesses like us think about the revival of such an influential city exclusively according to the principle of 'build back better'. And this requires the involvement and experience of European cities that were rebuilt after World War II, as well as the techniques of modern architectural and urban planning projects. Already this year, under our support, 9 strategic initiatives will be started and partially completed, including the fast recovery plan for Mariupol.Reborn Academy. And additionally, this year, expertise centers will start operating in the EU cities," SCM representative Natalia Yemchenko said.
Teams of well-known architects Viktor Zotov, Serhii Rodionov, and the urban bureaus Big City Lab and ROZKVIT worked on the projects. The final project will include the best of each concept after an international experts' evaluation and discussions.
Polish cities will provide an analysis of regeneration concepts and approaches. These intentions were set in the Memorandum signed by Mayor Boichenko and the leadership of the Union of Polish Metropolises, which unites the 12 largest Polish cities. Also, Mariupol signed a Declaration of Solidarity with its sister city, Gdańsk.
Mariupol Reborn stands as the most extensive urban revival project in Europe since World War II. Collaborating with world-class architects, urban planners, and experts, the city is already diligently working on a comprehensive plan to initiate a swift and high-quality reconstruction post-de-occupation.