Kuleba and Macron met in France on August 30 to discuss peace formula and grain exports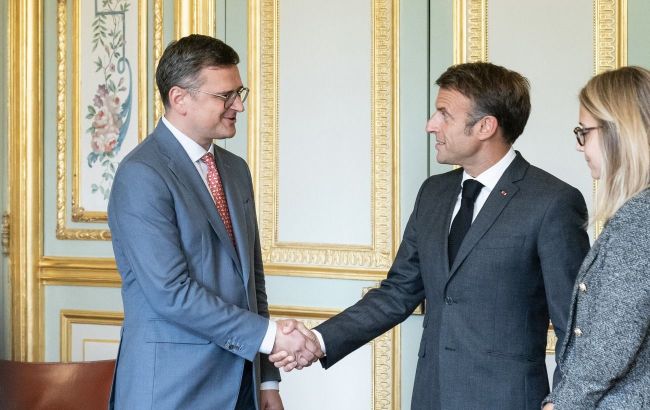 Minister of Foreign Affairs of Ukraine Dmytro Kuleba and French President Emmanuel Macron (Photo: twitter.com/DmytroKuleba/status)
Minister of Foreign Affairs of Ukraine, Dmytro Kuleba, met with French President Emmanuel Macron during his visit on August 30, according to the minister's statement.
He noted that he had a conversation with Macron following his contacts with Ukrainian President Volodymyr Zelenskyy.
"We discussed further military support, the expansion of the 'peace formula' coalition, and our grain exports to African countries and other regions," Kuleba wrote.
The minister also thanked Macron for confirming France's continued support for Ukraine.
Kuleba's visit to France
Dmytro Kuleba became the first Ukrainian Minister of Foreign Affairs to be invited to a meeting with French officials.
Additionally, during his visit to France, Kuleba raised the topic of initiating discussions about Ukraine's membership in the EU and the future accession of our country to NATO.