Kremlin's propaganda covers Putin's kidnapping of Ukrainian kids - UK intelligence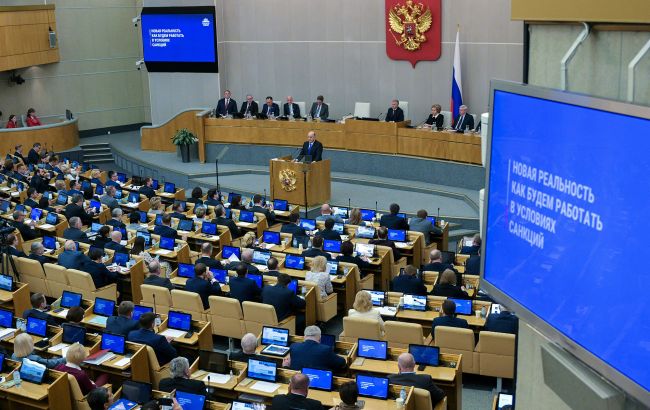 The Russian State Duma is involved in the Kremlin's information operations (Getty Images)
Russia is engaging in a new information operation aimed at justifying Vladimir Putin's alarming actions regarding the abduction of Ukrainian children.
On 20 June 2023, Russia's Duma voted to create a parliamentary committee to investigate alleged crimes committed by the Ukrainian government against juveniles in the Donbas since 2014.
According to British intelligence, the Duma is almost certainly responding to the international condemnation of Russia's deportation of children from occupied Ukraine since its full-scale invasion.
The move is highly likely both a form of "lawfare" and contributes to Russian information operations, weaponising legislation by attempting to muddy the narrative around its own egregious actions.
"Messaging around children's rights is likely an important communications theme for the Kremlin because alleged child deportations formed the basis of the International Criminal Court's arrest warrant against President Putin issued in March 2023," said the UK Ministry of Defense.
Arrest warrant for Putin

In mid-March of this year, the International Criminal Court in The Hague issued an arrest warrant for Putin and the Children's Rights Commissioner Maria Lvova-Belova. The court holds them responsible for the illegal deportation of Ukrainian children to Russian territory.
According to the court's decision, Putin is subject to arrest in 123 countries worldwide that have ratified the Rome Statute or recognized the jurisdiction of the ICC. The arrest warrant for Putin and Lvova-Belova remains in effect for the duration of their lives.
RBC-Ukraine reported that the so-called "peace plan" African leaders presented during their visits to Kyiv and Moscow includes suspending the ICC's arrest warrant against Putin.