Kim Kardashian presented New Year's shoot in 90s style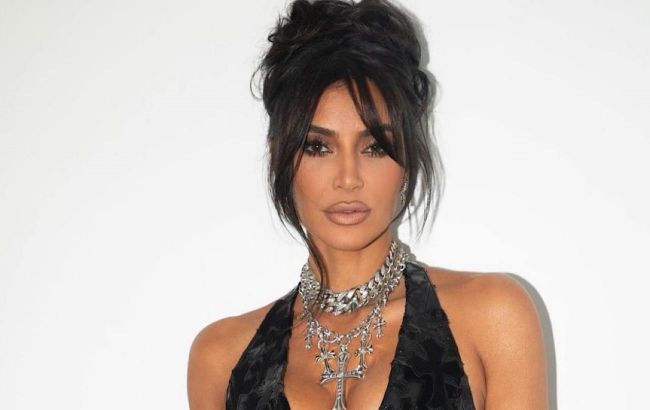 Kim Kardashian presents her New Year's Eve campaign (Photo: instagram.com/kimkardashian)
Kim Kardashian has always been able to surprise with her clothing collections. Still, the new holiday-themed collection from the Skims brand, released by Kardashian, is genuinely intriguing in today's realities, according to the brand's Instagram page.
Kim Kardashian has always taken a very creative approach to create the marketing part of her Skims brand. She introduces completely new items and ideas that not everyone is ready for.
For instance, she recently released a new collection of lingerie that includes bras with a prototype of female nipples. It's worth noting that this is not just unusual for women; it is something very new and not at all classic, something to get used to.
However, such lingerie has generated wild interest among fans of the brand and women in general. After all, the main idea of the collection carries an important message.
Recently, the model decided to release a rather creative and fantastic New Year campaign.
In simple terms, it's an exciting photoshoot in the style of the 90s. By the way, a dog even participated in it.
Kim decided to show how to combine outfits for skiing, mountain hikes in winter, and simple home clothes that are present in her past collections.
Kim Kardashian presented a New Year shoot (photo: instagram.com/skims)
Kardashian and Nadia Lee Cohen appeared in the lens, embodying several interesting winter images and demonstrating all the creativity Kim puts into this photoshoot.
All the photos are made in the style of the 90s: hairstyles, makeup, clothing, and even the pictures behind the models resemble the last century. The decor, which is present, plays an important role in the correct presentation and atmosphere.
In this photoshoot, it's not even immediately recognizable as Kim, as her images are so well-worked that she dissolves into them and conveys the New Year mood with a light touch of nostalgia.

Kim Kardashian presented a New Year shoot (photo: instagram.com/skims)