Just a mere demostration - Ukrainian border guards on fortifications in Belarus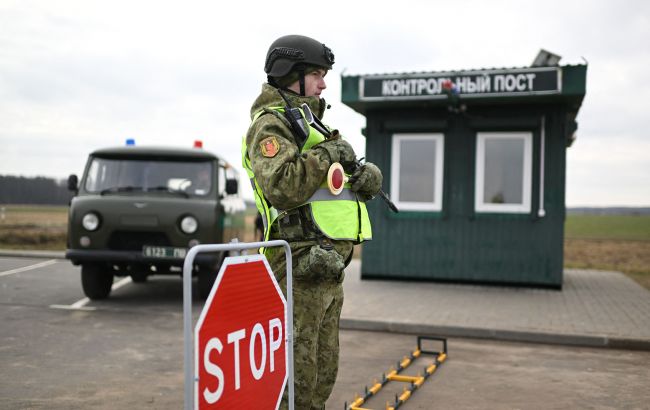 Belarus is constructing fortifications along the border with Ukraine (Photo: Getty Images)
Belarus is actively constructing fortifications along the Ukraine-Belarus border. However, according to the Spokesperson of the Ukrainian State Border Guard Service Andrii Demchenko, those actions seem to be a mere demonstration.
"Yes, we observe that certain engineering fortifications and works of fortification equipment are taking place at a distance from the Ukrainian border. This is tens of kilometers away. However, we do not see such massive construction that would extend along the entire state border with Ukraine," he said.
Demchenko noted that no significant work is also being detected in Belarus near the border with Ukraine.
"But we remember well that Belarus is constantly trying to escalate the situation by claiming that there is a "threat" from EU countries or Ukraine. And this is more of a demonstration that they are preparing for something," the Spokesperson added.
He also commented on the so-called mobilization exercises in Belarus. According to Demchenko, they are planned and not related to mobilization.
"Based on the information available to me, these mobilization exercises are more related to training with military commissariats. That is, they are not related to mobilization training or conscription for mobilization. It is more about checking state and local authorities cooperation with military commissariats. These are more planned exercises, as Belarus itself claims," says Demchenko.
Training in Belarus
Belarus has been conducting so-called military exercises with Russia on its training grounds for over 59 weeks. This allows Russian forces to be stationed on Belarusian territory.
Recently, Belarus announced the start of "mobilization training". It will start in the Minsk region on June 30th.