Japan's Prime Minister will hold talks with President Zelenskyy today, August 29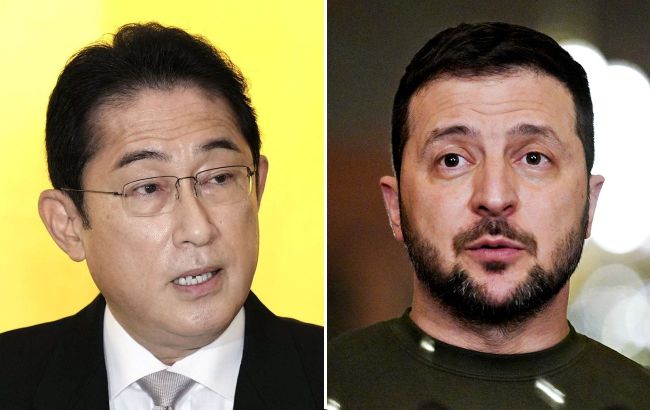 Volodymyr Zelenskyy and Fumio Kishida (photo: collage by RBC-Ukraine)
Japanese Prime Minister Fumio Kishida has initiated telephone negotiations with Ukrainian President Volodymyr Zelenskyy, scheduled for today, August 29, according to Kyodo.
Sources within the Japanese government have reported that during the conversation, the focus will likely be on reaffirming Japan's solidarity with Ukraine and announcing a new package of comprehensive assistance for the war-torn country.
Kishida will also likely use these negotiations to align positions with Zelenskyy ahead of the G20 summit, which is scheduled to take place in India next month. It was previously reported that on the sidelines of the summit, the Japanese Prime Minister plans to discuss assistance to Ukraine and new sanctions against Russia with world leaders.
Additionally, the Japanese government is taking steps to prepare for an international conference on Ukraine's recovery, set to take place early next year.
Kishida's visit to Ukraine
The Prime Minister of Japan visited Ukraine on an official visit on March 21, 2023. The head of the Japanese government's trip was kept secret and took place immediately after Kishida's meeting with the Prime Minister of India in New Delhi. The Japanese Prime Minister flew to Poland, where he boarded an overnight train to Kyiv.
Fumio Kishida became the latest leader of the G7 countries to visit Ukraine.