Israel to acquire third F-35 squadron from the US worth $3 billion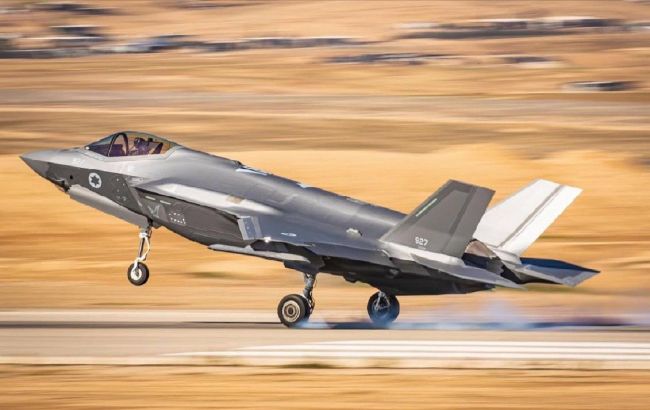 F-35 fighter jet (twitter.com/Israel_MOD)
The Israeli Ministry of Defense has approved the acquisition of a third squadron of F-35 stealth fighters (Adir) from the United States government. The total value of the deal amounts to $3 billion, as reported by the Israeli Ministry of Defense on Twitter.
Lockheed Martin, an American company, is the manufacturer of these aircraft.
According to the statement released by the ministry, the additional 25 fighter jets will bring the total number of F-35s in the Israeli Air Force to 75.
The funds for the purchase of the aircraft will be allocated from the defense assistance package that Israel receives from the United States.
F-35 "Adir" fighters (Photo: twitter.com/Israel_MOD)
F-35 fighter jets

In Israel, these aircraft were first deployed in combat operations in the spring of 2018. Overall, Israel became the first foreign country to acquire the American F-35 "Adir" fighters.
The F-35 Lightning is a unique fifth-generation multirole fighter-bomber known for its stealth capabilities.
The United States is exploring the possibility of expanding sales of this type of fighter from Lockheed Martin to several other countries, including Poland, Romania, Spain, and Greece.
Recently, the United States approved selling F-35 fighters, as well as ammunition and related equipment, to the Czech Republic for an amount of up to $5.62 billion.
Additionally, it was reported that the United States declined Thailand's request to purchase F-35s at the end of May due to issues related to pilot training and technical maintenance.