Israel strikes Lebanese territory - IDF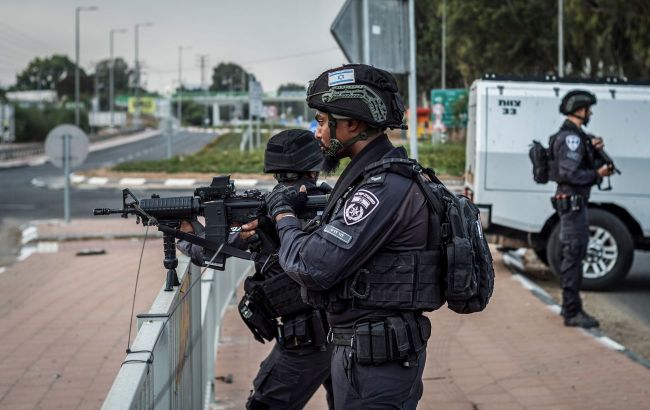 Israel strikes Lebanese territory (Getty Images)
"IDF combat helicopters are currently attacking the territory of Lebanon," the statement says.
As reported on social media, the Israeli military targeted observation points of Hezbollah (the Lebanese armed group).
IDF has bombed a Hezbollah observation post on the Lebanon border pic.twitter.com/i2xKgmlKQI

— Emanuel (Mannie) Fabian (@manniefabian) October 9, 2023
Photos showing powerful explosions are also being posted.
غارة لللطائرات الحربي قرب مروحين pic.twitter.com/zQAQzKNJTV

— علي شعيب Ali Shoeib (@alishoeib1970) October 9, 2023
Israel war escalation
On October 7, rockets were fired massively from the Gaza Strip towards Israel, and militants from the Hamas group infiltrated Israeli settlements and fired at civilians and military.
On October 8, Israel was attacked from Lebanese territory. This was confirmed by Hezbollah representatives.
For more detailed information about the escalation in Israel, you can refer to RBC-Ukraine's article.