Israel stops informing Russia about its attacks in Syria - Bloomberg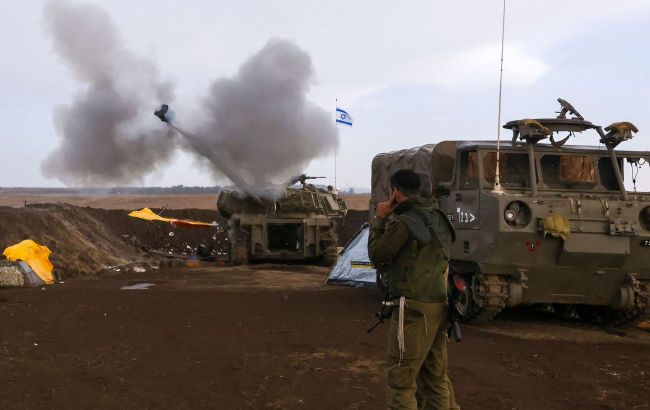 Israel does not inform Russia about attacks on Syria (Photo: GettyImages)
Israel has ceased to inform Russia about its strikes in Syria. This happened after a Hamas terrorist attack on Israeli territory, according to Bloomberg.
On October 30, Israeli military planes bombed a Syrian military base in the southern province of Daraa. According to sources familiar with the situation, Israel distributed leaflets warning Syrian forces not to allow Iran and its proxies to operate near the border with Israel.
Shortly before that, Israel struck a weapons depot at a sizeable Syrian base in the south of the country, where Iranian officers and militants of its proxy organization Hezbollah are stationed together with Syrian forces.
Witnesses reported that over a dozen Syrian soldiers and officers were killed as a result of the attack. Israeli military planes also hit air surveillance radars at the nearest facility.
"Members of the Russian military police are occasionally present at a facility next to this base. It's unclear if they were there when Israel struck. The Syrian military acknowledged both attacks," the agency writes, adding that Israel did not inform Russia in advance of these attacks.
Bloomberg notes that Israel and Russia benefited from the former warning about its actions. Five years ago, Russian dictator Vladimir Putin promised Israeli Prime Minister Benjamin Netanyahu that he would not allow Iran and Hezbollah to settle in southwestern Syria near the Golan Heights.
But after Russia's full-scale invasion of Ukraine, Moscow moved closer to Iran, worsening relations with Tel Aviv. Israel's war with Hamas, which controls Gaza and also receives support from Iran, and the close partnership between Israel and the United States further strained their relationship.
Recently, the Israel Defense Forces struck a military facility in Syrian territory. A week earlier, they targeted the Syrian army's military infrastructure and mortar installations.
Shortly before that, rockets were launched from Syrian territory, some of which reached Israel, falling in open terrain. After that, the IDF carried out a mortar strike in response.