Israel eliminated the commander of Southern District of HAMAS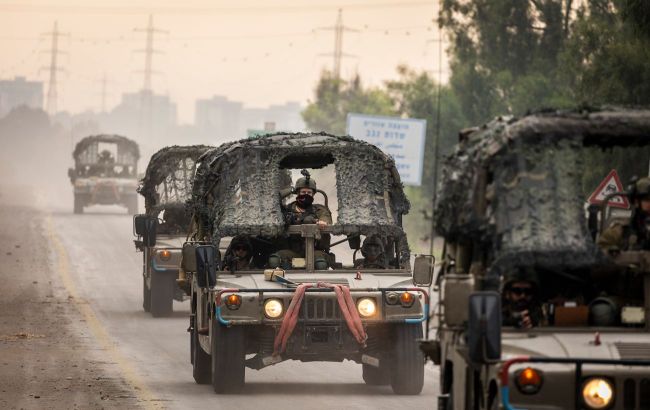 The Israeli army eliminated the commander of the 'southern district' of HAMAS (photo: Getty Images)
The Israeli Defense Forces conducted an airstrike in the Gaza Strip, resulting in the elimination of the commander of the Southern District of the HAMAS group, according to Sky News.
It's reported that the Israeli military eliminated Mawatza Eid, who commanded the southern district of the National Security Wing of HAMAS. The military stated that the strike against him was made possible after "precise intelligence."
The Israeli military also reported that on October 15, they attacked 250 military targets in the Gaza Strip, with the majority located in the northern part of the territory.
HAMAS attack on Israel
To recap, on October 7, HAMAS militants launched an attack on Israel from the Gaza Strip. The militants took hostages, killed hundreds of civilians, and seized control of some military facilities.
In response, Israel declared a "state of war" and initiated a counterterrorism operation called "Operation Iron Swords."
Later, Israel vowed to destroy the HAMAS terrorist organization that controls the Gaza Strip in retaliation for the deadliest attack on Jewish civilians since the Holocaust.
Israel has also stated that there will be no humanitarian breakthrough in the Gaza blockade until all the hostages taken by HAMAS are released.