Iran says Hamas ready to release hostages if Israel stops Gaza strikes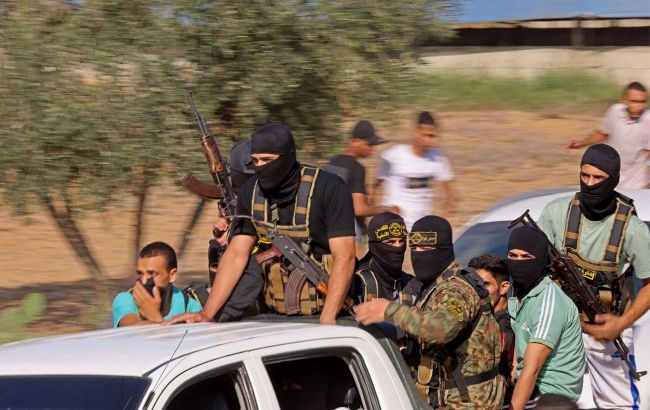 Iran says Hamas ready to release hostages if Israel stops Gaza strikes (Getty Images)
The Ministry of Foreign Affairs of Iran states that Hamas is potentially ready to release nearly 200 hostages if Israel stops airstrikes on the Gaza Strip. However, the terrorist group has not officially acknowledged making such a proposal, according to The Times of Israel.
According to Iran's Foreign Ministry spokesperson Nasser Kanaani, representatives of Hamas "stated that they are ready to take necessary measures to release the citizens and civilians held by resistance groups, but their point was that such measures require preparations that are impossible under daily bombardment by the Zionists against various parts of Gaza."
Hamas has said it will trade the captives for thousands of Palestinians held by Israel in the kind of lopsided exchange deals that have been reached in the past.
"We heard from the resistance that they have no problem to continue resisting," Kanaani said, referring to Hamas. "They said the resistance holds the military capability to continue resisting in the field for a long time."
The media notes that Iran is a main sponsor of Hamas in its fight against Israel.
Hamas attack on Israel
On October 7, Hamas terrorists attacked Israel from the Gaza Strip. They took hostages, killed thousands of civilians, and took control of some military facilities.
Israel declared a state of war and initiated the counter-terrorist operation Iron Swords.
Later, Israel promised to demolish the Hamas terrorist group because of the deadliest attack on the Jewish civilian population since the Holocaust.
Today, there have been reports of a purported ceasefire agreement in the Gaza Strip. However, Israel has denied and stated that military operations would continue in the south of Gaza.