Iran's plans for drone production plants in Russia and Belarus underway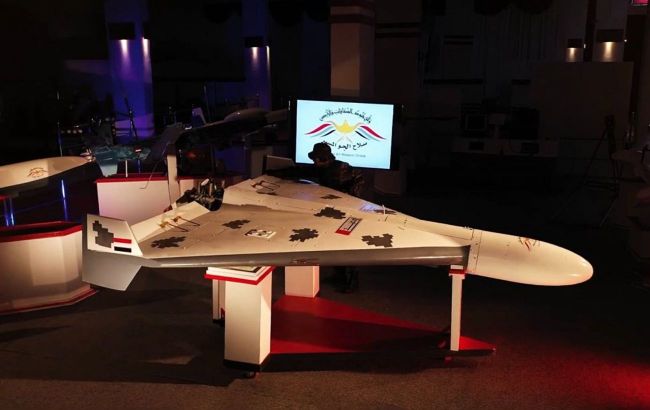 Iran's plans for drone production plants in Russia and Belarus underway (video screenshot)
According to the ISW report, Tehran is making preparations to construct drone manufacturing facilities in Belarus and Russia. This strategic move is intended to aid Moscow in bolstering its fleet of Unmanned Aerial Vehicles (UAVs) and help Tehran secure currency inflow to the nation.
Analysts revealed that on July 31st, Belarusian Defense Minister Lieutenant General Viktor Khrenin met with Iran's Defense Minister Brigadier General Mohammad Reza Gharaei Ashtiani to discuss the establishment of a kamikaze drone production plant in Belarus. This facility aims to support Russia's potential intervention in Ukraine.
Earlier, Iranian engineers explored the transformation of a plant in Gomel, Belarus, into a drone manufacturing site. In June, the United States stated that Iran was assisting Russia in constructing a drone production plant in Yelabuga, Russia.
The construction of an Iranian UAV manufacturing plant in Belarus is expected to ease logistical challenges faced by Russia during the transportation of drones from Iran to Russia through the Middle East. This initiative not only assists Russia but also enables Iran to generate foreign currency revenue.
Key ISW findings include:
The Russian Ministry of Defense accused Ukraine of attempting to launch an attack on August 1st using UAVs against two patrol boats of the Black Sea Fleet.
The Russian Ministry of Defense continues to position General of the Army Valery Gerasimov, Chief of the General Staff of Russia, as the most effective leader.
It has been reported that on August 1st, two Belarusian helicopters violated Polish airspace.
Ukrainian forces continued counter-offensive operations on at least three frontlines, reportedly making progress in the vicinity of Bakhmut on August 1st.
Russian forces conducted offensive operations on August 1st along the Kupyansk-Svatove-Kreminna line, around Bakhmut, and near the borders of Donetsk and Zaporizhzhia regions.
On August 1st, the Ukrainian Armed Forces continued counter-offensive actions on at least three fronts, advancing in the Kreminna and Bakhmut regions.
The Russian occupying authorities persist in deporting children from the occupied regions of Ukraine to Russia under the guise of education and rehabilitation programs.