iPhone may lose its top priority among other smartphones: What's reason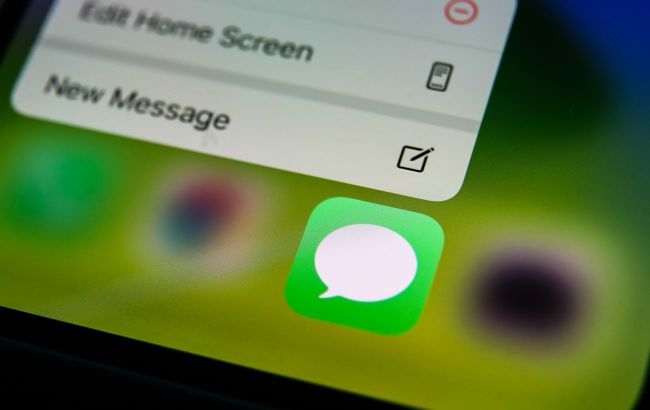 Illustrative photo (Photo: Getty Images)
Google and several major European telecom operators are urging the European Commission to recognize iMessage as an essential service. This would require Apple to make the program compatible with competitors, according to The Messenger, a website that covers the latest technology news.
At present, only Apple users can communicate using iMessage, and the "blue bubble" messages are a significant factor that keeps iPhone owners, especially among younger users.
When an Android user joins the chat, it switches to the standard SMS technology, which changes the color of all messages. Android users also lose some features in this case, such as video and photo quality.
iMessage complies with EU digital market legislation, and its designation as an essential service would benefit European consumers and businesses, according to a letter from Google and the telecom operators sent to the European Commission.
The companies emphasize the importance for businesses to have the ability to communicate with their customers using modern communication services with enhanced messaging capabilities.
With iMessage, business users can send enhanced messages only to iOS users, while traditional SMS is used to communicate with other users.
Under EU digital market legislation, technology companies with an annual turnover of over 7.5 billion euros and more than 10,000 active European business users per month are subject to regulation. Experts estimate that iMessage has around one billion users in total. Apple also confirmed having more than 10,000 business users worldwide.
However, during the investigation, Apple stated that iMessage did not fall under the law's requirements, as users did not directly pay for the service, and devices could be used without these features.
Apple also explained that iMessage was not considered a vital means of communication for EU business users due to its limited scale of use compared to other messaging services.
A decision in the case is expected to be reached by February 2024.