IEA: Russian invasion of Ukraine and high prices to slow global oil demand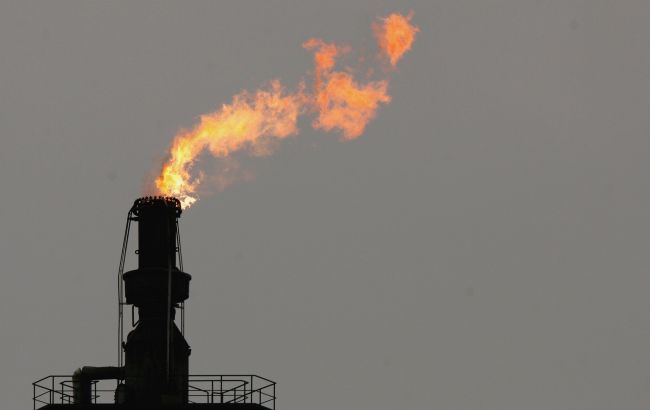 Global oil demand growth will slow (GettyImages)
Global oil demand growth will slow over the next few years, as high prices and Russia's invasion of Ukraine accelerate the transition away from fossil fuels. The "peak demand" is expected by the end of this decade, as the International Energy Agency (IEA) reports.
"Russia's invasion of Ukraine sparked a surge in oil prices and brought security of supply concerns to the fore, helping accelerate deployment of clean energy technologies," the IEA report says.
According to the agency, consumption in 2024 will grow twice as fast as in the previous two years, with the final peak in demand coming this decade, as electric cars lead to a reduction in gasoline usage. As production capacities continue to grow, markets will remain "adequately supplied" until 2028.
"Growth in the world's demand for oil is set to slow almost to a halt in the coming years. The shift to a clean energy economy is picking up pace, with a peak in global oil demand in sight before the end of this decade," the agency says.
Demand reduction
Consumer countries have been moving away from fossil fuels for many years to limit greenhouse gas emissions and prevent catastrophic climate change. These ambitions were bolstered when oil and gas prices soared after Russia attacked Ukraine in early 2022.
Short-term and long-term prospects vary significantly. The agency said global oil markets could shrink significantly over the next few months as fuel consumption in China recovers after the pandemic and OPEC+ producers, led by Saudi Arabia, cut output. Oil is currently trading at around $75 a barrel.
The coming year also looks tense, especially in the second half, as oil stocks will diminish even if global demand growth falls to 860,000 barrels per day compared to 2.4 million barrels per day this year, or about 2%.
However, in the coming years, the world will become less dependent on hydrocarbons. According to the IEA report, global fuel consumption growth will decrease to 400,000 barrels per day by 2028. By this point, global demand will reach 105.7 million barrels per day.
The IEA predicts that gasoline usage - the second-largest oil product - will decrease from 2023, while using oil as a transport fuel will fall in three years, with gasoline growth mainly limited to petrochemistry and aviation fuel. The need for fuel oil will peak at 81.6 million barrels per day in 2028.
The IEA analysis indicates that the energy transition is speeding up, as a member of OPEC+ Russia's attacks on Ukraine raises consumer concerns about their dependence on oil imports. According to the report, over $2 trillion in clean energy investments are planned by 2030.
The IEA forecasts
As Bloomberg stated, the agency's forecasts have had a "questionable history", such as its repeated predictions during the last decade of a looming supply crunch that never materialized. Its call that Russian output would immediately collapse in the wake of the invasion of Ukraine last year also proved to be overly pessimistic.