Hungarian MFA visits Russia for 4th time since beginning of war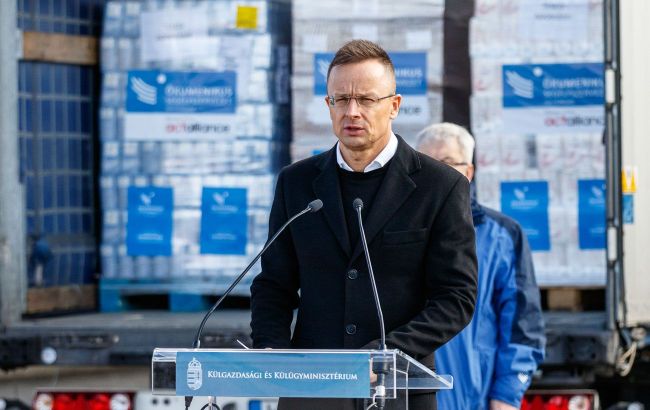 The Hungarian Minister of Foreign Affairs, Péter Szijjártó (Photo: UNIAN)
The Hungarian Minister of Foreign Affairs, Péter Szijjártó, announced his visit to Russia today, October 12th. This marks his fourth visit since February 24, 2022, when Russia initiated a full-scale invasion of Ukraine, according to his Facebook.
"Arrival in Moscow. The cold weather is setting in, and energy security is back in focus," said the Minister of Foreign Affairs.
According to Russian media reports, Szijjártó will participate in the Russian Energy Week, an annual Russian energy forum, and hold talks on energy-related matters with Russia's Deputy Prime Minister Alexander Novak.
The previous three visits by the Hungarian Minister of Foreign Affairs to Russia, starting on February 24, 2022, were also related to energy matters.
Hungarian stance on the war in Ukraine
Hungary, led by Prime Minister Viktor Orbán, has maintained a pro-Russian stance in the situation involving Russia's aggression against Ukraine. Orbán has frequently made statements that discredit Ukraine.
Szijjártó previously called for the resignation of EU leaders who advocated for sanctions against Russia.
Since the start of the full-scale war, Hungary has not provided military assistance to Ukraine and has blocked EU sanctions against Russia. Additionally, Budapest continues to engage in trade with Russia, and representatives of the Hungarian government have visited Moscow.
Earlier, it was reported that in July, the European Union extended sanctions against Russia but excluded three individuals from the sanctions list at Hungary's request.